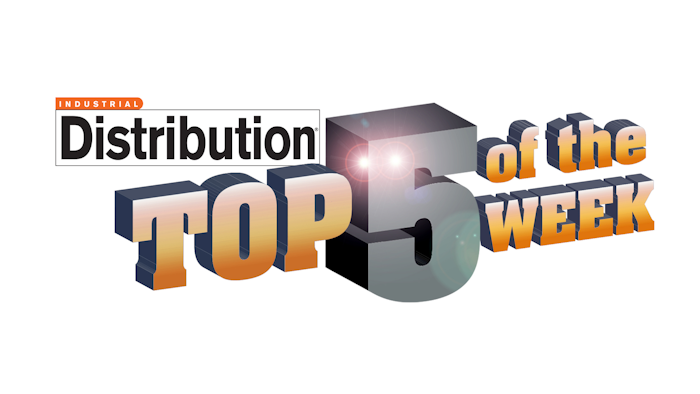 Content regarding ID's Big 50 List companies dominated this past week, led by the FTC's approval of the Air Liquide/Airgas merger, growth at Grainger's Janesville, WI hub and optimism at DXP enterprises despite continued large sales and profit declines in Q1.
Here's this week's Top 5
Air Liquide/Airgas Merger Clears Final Hurdle: The FTC has approved, with conditions, the $13.4 billion merger of Airgas and Air Liquide and the two companies now expect to finalize the deal May 23. The conditions for approval of the deal announced last November are the companies agree to sell assets used to produce bulk oxygen, bulk nitrogen, bulk argon and other products in certain markets. The FTC says that without the divestments, the merger likely would have harmed competition and led to higher prices in several U.S. and regional markets.
Grainger's Janesville, WI Facility Back In Growth Mode: Read how company's Janesville hub, which downsized for much of 2015, has returned to headcount expansion and internal remodeling to prepare for future growth.
DXP Optimistic Despite Large Sales & Profit Declines In Q1: Q1 was another rough one for DXP, but chairman and CEO David Little said industrial end markets have shown signs of recovery and declines in the oil and gas market are decreasing.
Van Meter Inc. Announces New President & CEO: On May 16, Cedar Rapids, IA-based electrical and industrial distributor Van Meter Inc. announced that Lura McBride has been appointed president and CEO by the company's Board of Directors. She replaces Kevin Powell, who the company by mutual agreement with the board, left to pursue other interests. McBride has been with Van Meter since 2008 when she joined as vice president of organizational effectiveness, and was promoted to chief operating officer in 2010. Van Meter Inc. was featured in ID's March/April Distributor Profile.
Oil Nears $50 As U.S. Rig Count Hits All-Time Low: The price of oil has recovered approximately 80 percent since bottoming out in January and February, but continued rig declines mean continued weakened oil & gas customer demand for industrial distributors and manufacturers.