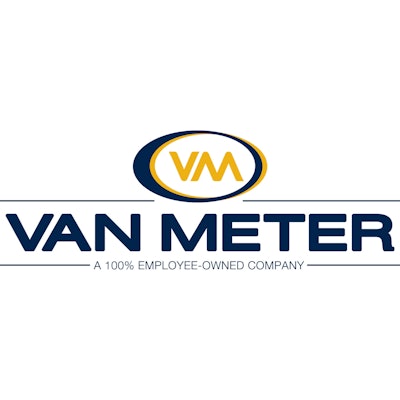 On May 16, Cedar Rapids, IA-based electrical and industrial distributor Van Meter Inc. announced that Lura McBride has been appointed president and CEO by the company's Board of Directors.
She replaces Kevin Powell, who the company by mutual agreement with the board, left to pursue other interests.
McBride has been with Van Meter since 2008 when she joined as vice president of organizational effectiveness, and was promoted to chief operating officer in 2010. There, she was responsible for the distribution, sales support, information technology, facilities, marketing and business planning and organizational effectiveness.
"I believe that Van Meter is not just a place to work. It's a place to grow and learn. It's a place to make a difference," said McBride. "My time at Van Meter has been life changing and I am honored to now represent our employee-owners as President and CEO. My focus will be on taking the innovative ideas of our employee-owners, changing needs of our customers, and opportunities presented by our supplier partners and shaping them into a vision and plan for our future."
Prior to joining Van Meter, McBride led an operations team at Accenture in Chicago.
Van Meter Inc. was No. 28 on Industrial Distribution's 2015 Big 50 List, and was featured in ID's 2016 March/April print and digital editions in a Distributor Profile. See it here.
McBride was recently named one of the Corridor Business Journal's 2016 Women of Influence for her commitment to serving her community. She is a member the Board of Directors for Tanager Place, volunteers as a mentor for iJAG and serves on the advisory board for Iowa BIG—an initiative based school that provides high school students with real life, hands-on experiential learning by partnering with businesses and organizations in the community.