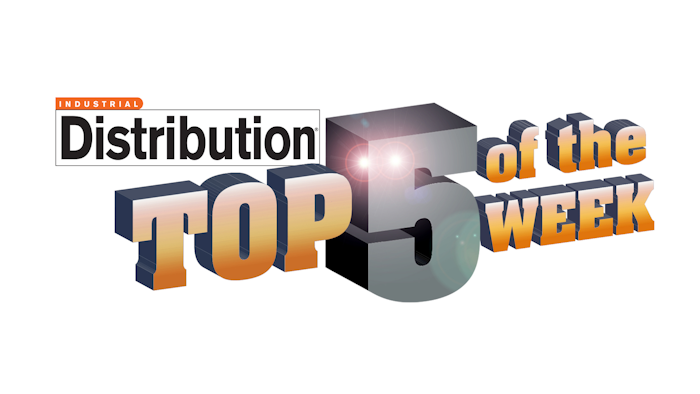 More of our Big 50 List companies reported their latest quarterly fiscal results this past week, but a CFO resignation, a sales best practice article and an acquisition led the most popular items on ID as of late.
Here's this week's Top 5
WESCO CFO Resigns, Takes Job At Pharmaceutical Company: Pittsburgh-based WESCO International announced May 3 that senior vice president and CFO Kenneth Parks has tendered his resignation, effective May 31. Parks has accepted the position of CFO at pharmaceutical company Mylan, effective June 6. Mylan is headquartered in Canonsburg, PA, just a few miles south of WESCO's Pittsburgh headquarters. Parks has been CFO at WESCO since June 2012 and a senior vice president since January 2014.
The 7 Sales Questions You Must Ask: Asking the right questions puts the focus on the customer, giving them the opportunity to speak and giving salespeople the opportunity to listen. Here, sales guru Paul Reilly offers questions to uncover your customers' needs and generate discussion.
DNOW Acquires Power Service Inc.: Founded in 1954, Power Service provides rotating and process equipment engineering, design, installation, fabrication and service solutions with 14 locations across eight states in the western and southern U.S.
HD Supply Selling Interior Solutions Segment: After divesting its Hardware segment to Home Depot in December 2014 and its Power Solutions segment in Q3 2015 to Anixter in an $825 million deal, HD Supply announced April 27 that it has agreed to sell its Interior Business Solutions segment to Carlsbad, CA-based Interior Specialists Inc.
Kaman Industrial Q1 Sales Down YOY, Up From Q4: While sales and profit were down year-over-year, the company said its recent distribution segment restructuring and consolidation helped drive sequential improvement over Q4.