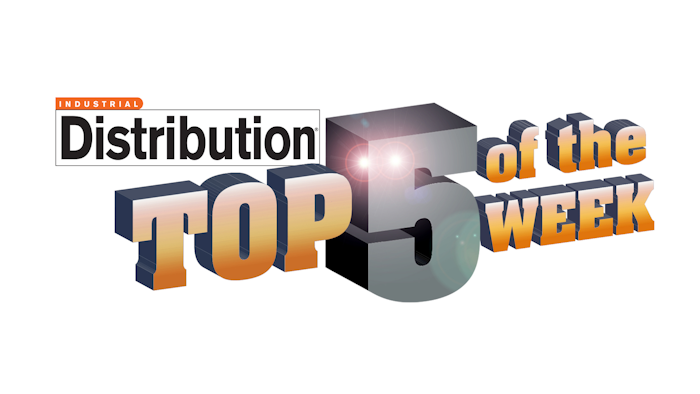 Even though we're in the middle of an earnings reporting season (WESCO International, Applied Industrial Technologies and Lawson Products each reported their quarterly fiscals on Thursday), none of this past week's top items on ID involved company sales and profits. 
Here's this week's Top 5
Motion Industries To Acquire Boston's Colmar Belting Co.: It's the third announced acquisition for Motion in a span of three months, following the additions of Missouri Power Transmission and Epperson and Co.
ISA President - Industrial Supply Sector At Tipping Point In Recruiting: Hear what Industrial Supply Association president Jeff Hughes had to say about the state of industrial talent recruiting, which he discussed during my sit-down interview with him at the recent ISA Convention near Chicago
Emerson Launches Sale Of Motors And Drives Unit: Emerson has reportedly begun the process of launching the sale of its motors and drives unit, which could be valued at up to $800 million. Emerson had announced last summer that it would sell the business as part of a major reorganization of the company.
Jack Keough - Essendant Looks To Broaden Its Industrial Business: ID contributing editor Jack Keough discusses Essendant's recent Q1 earnings call with investors in which the company — formerly known as United Stationers — touched on the new industrial accounts it has secured that have a combined run rate exceeding $100 million.
Grainger Closing Branch In West Duluth, MN: The closure is set to be one of an estimated 50 for the company this year from the start of April. Thus, Grainger's branch closures are of no surprise, but ID readers are keen on finding out where those branches are.