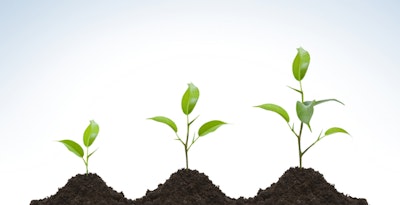 For many supply chain and logistics professionals, the change in seasons is the perfect time to evaluate their current employment situation and assess whether a career change is necessary.
Once the decision for a change has been made, the critical question arises: what does it take to move my career forward in the global supply chain?
Now more than ever, the global supply chain offers many exciting career opportunities. Thanks to the adoption of new technologies and emerging business models, both of which are shaping the new value chain, global supply chain opportunities are robust. In fact, the U.S. Roadmap for Material Handling & Logistics predicts there will be 1.4 million new jobs in the logistics and supply chain field by 2018.
By 2017, it is expected that the number of supply chain employees will increase from a rate of 8.4 percent for tactical occupations, to 14.9 percent for managerial occupations, almost double! The demand for critical talent in the supply chain will continue to grow.
Armed with the right tools and knowledge, you can find the right position and organization that will nourish your potential and put your exceptional skills to good use, advancing your career in the supply chain and logistics industry.
Assess your skills
Evaluating your strengths and skill sets is the first step in growing your career in supply chain. Assess what your skills are and what you can bring to the table. By understanding how your knowledge and expertise can benefit an organization, you'll be able to better narrow down the right position for you and advocate for yourself to prospective employers.
Additionally, be open to new opportunities. There is no traditional succession planning in the supply chain industry and you may be surprised on how transferrable your skills could be, which will help in building your exposure to the industry as a whole.
We've continued to hear out clients say that certifications give candidates an advantage, so consider exploring certification programs with professional organizations. For example, the American Production and Inventory Control Society (APICS) offers certification programs that will allow you to enhance your operations and supply chain management skills.
Network
Networking is one of the basic fundamentals that lead people to a successful career transition. Consider joining associations such as the APICS, Council of Supply Chain Management Professionals (CSMCP) and the Institute for Supply Management (ISM), to increase your exposure within the industry and network. These organizations are filled with industry professionals willing and able to help make connections, share best practices and offer career advice.
Take advantage of online networking sources as well. Social media sites such as LinkedIn, Facebook and Twitter provide you with other channels to help build your personal brand. Leverage these sites to find companies and people you may want to work. Follow key industry blogs and reach out to network with the authors. You can post a positive comment on their site to start a conversation with them. It is likely that person is monitoring their blog and will respond to you.
Keep up with technology
Emerging technologies are forcing organizations to make changes in their supply chain. Software services such as Tableau, SAP and 3PL allow you to forecast, plan and report in an efficient manner. The adoption of these technologies and software services is causing organizations to search for talent with remarkable up-to-date knowledge and skills within the software and technology space.
Highlight any software experience you have within your resume, and consider enrolling in classes and programs focused on these technologies. Having a working knowledge in key software programs and staying up-to-date with the latest technologies can go a long way in aiding your search and enhancing your resume.
Continue developing critical skills
As innovative technology continues to make its way into the supply chain and logistics industry, it's crucial for professionals to continue developing new skills in this area and in related areas.
For instance, consider the impact security has on the industry. Security is at the forefront of the supply chain and logistics industry thanks to the Internet of Things (IoT) and advances in cloud computing. New data from the connected devices give businesses, sellers, marketers, manufacturers and suppliers real-time information. With all of the sensitive consumer and company data stored in the cloud that is being passed back and forth from manufacturer to distributor to end user, it's easy to see why many logistics professionals are establishing specialties in data security. In fact, certifications were developed as a result of this evolution, including the TENEX Security Management System for the Supply Chain.
Those looking to enhance their career within the industry should educate themselves when it comes to data security as it's a skill that adds to a well-rounded resume and resonates with employers.
By understanding how your skills can impact an organization, networking with others in the industry and continuing to develop specialty skills, you will put yourself in a good position to advance your career within the supply chain and logistics industry, and become a valued asset to any organization.
Tisha Danehl is vice president at Ajilon Professional Staffing