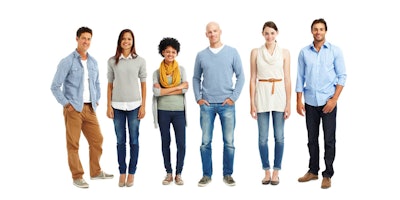 Like it or not, the Millennials are coming.
One thing is clear: the distribution industry is suffering from a talent gap. In ID's "2015 Survey of Distributor Operations," nearly one-third of distributor respondents told us that "finding more qualified people" was currently a primary concern.
According to a recent report by PwC, Millennials make up 25 percent of the workforce in the U.S., and should account for 50 percent as soon as 2020. With this in mind, whether or not businesses have the Millennial set in their crosshairs is irrelevant; they're truly the future of any business.
New Recruits
For some industries, industrial distribution included, recruiting this next generation presents more of a challenge than simply identifying their needs. Reasons vary, but industrial distribution has long been viewed anecdotally as "invisible" to the general populace. Craig McCollum is an expert on both distribution and Millennials – the former based on his experience as Executive Vice President of Americas for the business software company Epicor, an organization that reaches manufacturing, distribution and retail entities. McCollum says he's long-studied the transition to the Millennial workforce, both at Epicor and in his personal life, where he has two Millennial aged children, one of whom co-owns a sandwich shop franchise with McCollum, employing a predominantly Millennial workforce.
From his perspective, there is certainly an awareness problem when it comes to recruiting these younger folks into distribution. But besides this, Millennials want to feel as though they're making a difference, and it's possible they simply don't understand the distributor business model, especially where service is concerned. "We have a similar problem in the manufacturing area where it's viewed a certain way: blue collar, not a whole lot of value added, and therefore people are shying away from it," explains McCollum. "We need to make a concerted effort to make sure there is an awareness of what being a part of this industry actually means, and the value that it brings to customers." This might mean actively working with local schools to educate students on the fact that distribution is more than just filling orders.
What They Want
Analysts have been studying these generational shifts for years and there is much consensus around additional must-haves for Millennial workers. According to a 2015 report by Ernst & Young, flexibility is one of the biggest benefits these employees look for. Specifically, 75 percent want the ability to work flexibly and still be on track for a promotion, said the study. In fact, 80 percent of those surveyed said their top reason to stay on a job was a competitive pay and benefits package that included flexibility.
The flexibility issue creates challenges for certain industries, especially those in more "blue-collar" roles like fulfillment where telecommuting is a non-starter. Employers requiring a certain set of hours (including rigid start and stop times in a shift-based environment) might look to other opportunities like a flexible benefits plan, including flex spending accounts for medical or dependent care. Other options might be job sharing, or compressed work weeks where time off is balanced against the schedules of other team members.
Another benefit Millennials require is parental leave: 86 percent said they would be less likely to quit a job where paid parental leave is offered. In the U.S., the number of private employers who offer paid leave is 1 in 5, meaning businesses who look at offering this benefit could wind up with an advantage in a working world where it's still relatively uncommon.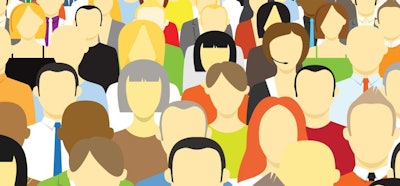 Bridging a Skill, Generational Gap
While Millennials are quickly filtering their way into every field, there's another interesting phenomenon in play that adds some complexity to how they are received. According to a 2015 study by Princeton-based Educational Testing Service (ETS), Millennials in the U.S. fall short when it comes to the skills employers want most: literacy (including the ability to follow simple instructions), practical math, and, shockingly, a category called "problem-solving in technology-rich environments." According to the study, as reported by Fortune, not only do Gen Y Americans lag far behind their overseas peers by every measure, but they even score lower than other age groups of Americans.
With this in mind, it's important that distributors consider their on-boarding strategies, stressing adequate training, identifying goals and, perhaps, establishing a mentorship-type program. McCollum has seen success with mentoring at Epicor, where they "try to take the folks who have extensive and deep domain expertise in a given area, match them up with someone who is coming in – who's probably more tech savvy and innovative – and having them work together so they both see the value the other person brings," he explains.
Establishing these kinds of connections between people might also address some of the inter-generational tension McCollum suggests can be common. "One recent statistic shows that almost 70 percent of workers view the work environment to be tense because of clashes between these two different generations," he says. "The question is, how do we optimize the environment so it's conducive to both and, as a result, get them to engage and hopefully be more productive?"
Will Millennials Drive Disintermediation?
A lack of understanding of the distributor business model might come back to bite sellers as Millennials also join the purchasing field. A recent study by UPS revealed that Millennials were more inclined to purchase direct from a manufacturer, suggesting that they are less likely to see the value of purchasing through an intermediary. And not only are these buyers more apt to go direct, they're also more likely to make purchases through third-party websites. In fact, 51 percent said they have already made purchases through marketplaces such as Amazon and Alibaba. "For distributors, it's important to be very clear as to the additional value that they can add through services – in addition to the products they might be selling – so these consumers don't end up going back to the source," says McCollum.
This article originally appeared in Industrial Distribution's 2016 January/February print issue. To view the full digitial edition, click here.