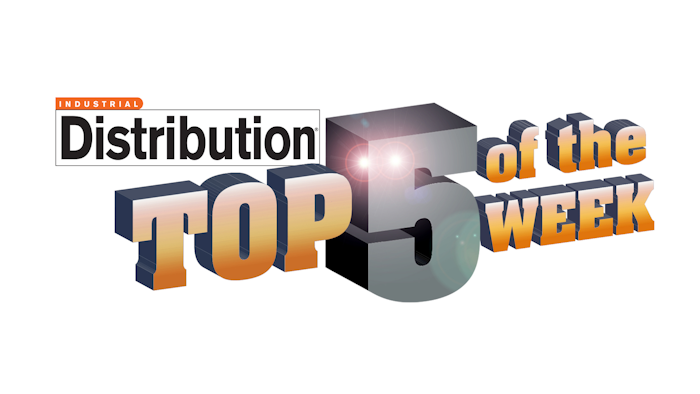 We're in the middle of a fiscal quarter reporting season, and Grainger's Q1 report dominated the past week on ID. Other top items included oil's expected rise back to $70 per barrel this year and Q1 reports for Motion Industries and EIS Inc.
Here's this week's Top 5
Grainger Q1 Sales Improve, Profit Sinks Further Despite Cost Cuts: The company's reduced operating expenses this past quarter weren't enough to offset volume decreases, even though total sales increased for the first time since Q2 2015.
Report Suggests Oil Could Climb To $70 This Year: Bottoming out at $28 in January and February, oil has steadily climbed back above the $40 mark. As of Friday morning, WTI crude oil was priced above $43 per barrel. By the end of 2016, analysts reportedly think oil will continue to climb by as much as 50 to 70 percent.
Q1 Sales & Operating Profit Dip At Motion Industries, EIS Inc.: Despite two acquisitions announced in February, revenue at Motion Industries declined further year-over-year as Q1 organic sales were down 3 percent from 2015. Sales and profit figures were also down at EIS.
How Distributors Can Hold Their Own In The Supply Chain: With more retailers bypassing wholesale distributors and going straight to the manufacturer for products, Exact Cloud Solution's Kae Kronthaler-Williams provides some key steps distributors can take to minimize competition and remain an indispensable part of the supply chain.
Bolts & Nuts Corp. Acquires Louisville's US Nut And Bolts: The Louisville branch gains Chattanooga, TN-based Bolts & Nuts a seventh location and follows the company's recent headquarters upgrade and opening of a facility in Danville, KY. Bolts & Nuts was the subject of Industrial Distribution's January/February 2016 Distributor Profile. See them in the Jan/Feb digital edition here.