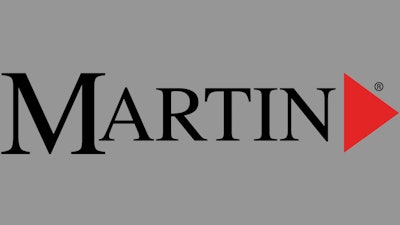 FLORENCE, Ala. — It is with great sadness that Martin Inc. announces the sudden and unexpected passing of its executive vice president of fastening solutions, Marc Strandquist.
A seasoned global executive leader, Strandquist brought to Martin more than 35 years of valuable experience in the C-class component industry, overseeing companies across Europe, South America and North America. In his illustrious career, he held executive positions for over 24 years, driving value for parent organizations, from smaller entities with annual sales of $40 million to $50 million to industry giants such as Würth Industry North America and Optimas Solutions, boasting sales of $850 million and $650 million, respectively.
Strandquist joined the Martin family in January 2023, operating from the Jackson, Tennessee, location.
"In the short time he was with us, his impact was significant, enhancing the strategy and operations of our Fastening Solutions division," said Douglas Ruggles, co-CEO. "His passion, dedication and invaluable insights will be deeply missed by both colleagues at Martin and professionals in the broader fastening industry."
For those who had the honor of working with Strandquist and others who wish to pay their respects, there will be a memorial service in his honor at Fred C. Olson Chapel, 1001 Second Ave., Rockford, Ill.
Visitation: Friday, Sept. 8, 2023, 4-7 p.m.
Funeral: Saturday, Sept. 9, 2023, at 11 a.m.; visitation from 10-10:45 a.m.
As we mourn this immense loss, we are reminded of the deep connections within our business community. We remain committed to honoring Marc's legacy in our forthcoming endeavors and express our gratitude to our esteemed partners for their unwavering support during this difficult time.




With deepest sympathy,


Douglas Ruggles, Co-CEO
Martin Inc.