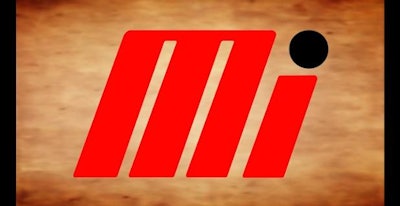 Birmingham, AL-based Motion Industries — No. 10 on Industrial Distribution's 2015 Big 50 List — announced on Tuesday that it has agreed to acquire South Boston, MA-based Colmar Belting Company.
The transaction is expected to close May 1.
"Growth is the key driver behind this transaction, and the complement of Colmar's belting and power transmission expertise places us in an even stronger competitive position in the Northeast," said Tony Cefalu, Motion Industries senior vice president of shops and services.
According to Motion Industries, Colmar Belting is a regional distributor focused on power transmission and belting sales, with offerings including material handling-relating products such as conveyer belting, idlers and pulleys. Colmar also offers custom belt services including slitting, fastening and vulcanizing. Founded in 1933, Comar serves customers in the aggregate, manufacturing, food processing, HVAC and recycling industries.
Colmar's website state it stocks more than 40,000 items at its 16,000 square foot facility in South Boston.
It is the third announced acquisition for Motion Industries in a span of three months. In February, the company announced the additions of Missouri Power Transmission and Epperson and Co.
"Throughout the growth of the company, Colmar has continually diversified to meet the challenges of this rapidly changing industry," said Michelle and Rob Lobossiere, owners of Colmar Belting in a release. "Joining the Motion Industries team allows Colmar to continue to provide outstanding service to our customers, while providing excellent opportunities for our employees. We are excited to be part of Motion Industries." Colmar Belting will continue operations under its existing management team in all locations.
Tim Breen, Motion President and CEO, added, "We welcome all Colmar Belting Company employees to the Motion family and look forward to working together to provide even better service to our customers across the industry."