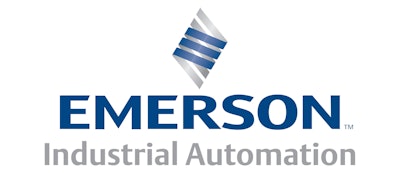 Emerson Electric has taken an important step to divest itself of a business unit and concentrate on its core industrial automation business, as well as its commercial and residential heating and air conditioning divisions.
Reuters reports that Emerson has now begun the process of launching the sale of its motors and drives unit, which could be valued at up to $800 million. Emerson had announced last summer that it would sell the business as part of a major reorganization of the company.
Company officials have been in Asia in the past two weeks to scout out potential suitors, Reuters said, citing two sources. Sector peers such as Brazil's WEG, Japan's Nidec, U.S.-based Regal Beloit and Chinese groups Shanghai Electric, Harbin Electric and Wolong Electric are expected to show interest.
Earlier this month, Emerson filed an initial Form 10 Registration Statement with the U.S. Securities and Exchange Commission (SEC) in connection with the company's previously announced plan to spin off its Network Power business, which will be named Vertiv.
The filing outlines Emerson's intent to spin off 100 percent of the outstanding common stock of Vertiv through a tax-free distribution to shareholders. It is considered one more step in a process expected to be substantially completed by Sept. 30.
Vertiv, to be based in Columbus, OH, designs, manufactures and services mission-critical infrastructure technologies for vital applications in data centers, communication networks and commercial/industrial environments. Vertiv will continue to operate as a segment of Emerson until the separation is complete.
The company offers a broad range of products in both power and thermal management and provides lifecycle management services and solutions for deploying, maintaining and optimizing these products. In addition, Vertiv, which employs about 19,000 people, provides infrastructure management, monitoring, controls and software solutions for its customers' critical applications.
Scott Barbour, who had been Executive Vice President of Emerson and Business Leader for Emerson Network Power, will become the president and CEO of Vertiv.
Emerson also said it had named Robert T. Sharp as executive vice president for its newly formed, combined commercial and residential solutions business segment.
In his new role, Sharp will lead five business groupings within the commercial and residential solutions segment, including: air conditioning, refrigeration, electronics and solutions, sensors and controls, tools and home products.
Emerson also said that Michael H. Train will become executive vice president and group business leader of Emerson's newly-structured automation solutions business, effective May 1. He succeeds Steven A. Sonnenberg, who will be chairman of the business.
St. Louis-based Emerson has been rapidly repositioning its business in the past few years. In December 2014, it sold its well-regarded power transmission solutions business unit to Regal Beloit. The transaction was valued at $1.44 billion. The power transmission solutions unit had 2014 revenue of more than $600 million, and is based in Florence, KY, employing over 3,000 people across the globe.