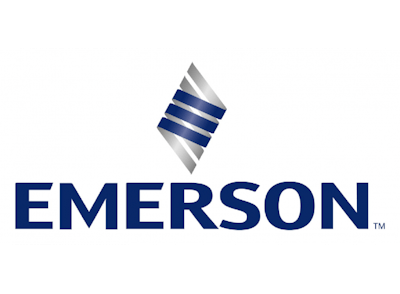 ST. LOUIS — Emerson (NYSE: EMR) announced on Monday that it has agreed to sell its Power Transmission Solutions business unit to Regal Beloit Corporation (NYSE: RBC). The transaction is valued at $1.44 billion, representing cash proceeds of $1.4 billion plus assumption of certain postretirement liabilities, and is expected to close in the first calendar quarter of 2015, subject to regulatory approvals. Proceeds will be used for incremental share repurchase in fiscal 2015.
"While the Power Transmission Solutions business no longer aligns with the strategic direction of our portfolio, it is a strong business with an outstanding management team that has created significant value while part of Emerson," said Chairman and Chief Executive Officer David N. Farr. "This transaction allows us to better focus on our value creation priorities and provides Regal Beloit with a unique opportunity to strengthen and grow its mechanical power transmission segment. I am grateful to the employees of Power Transmission Solutions for their commitment to growth and operational excellence throughout our long partnership. We will work closely with Regal Beloit to ensure a smooth transition for customers and employees."
Currently a part of Emerson's Industrial Automation segment, Power Transmission Solutions had 2014 revenue of more than $600 million, is based in Florence, Kentucky, and employs over 3,000 people across the globe. The business designs and manufacturers market-leading couplings, bearings, conveying components, gearing, drive components, and supporting services and solutions, with brands including Browning, Jaure, Kop-Flex, McGill, Morse, Rollway, Sealmaster, and System Plast.
Emerson (NYSE: EMR), based in St. Louis, Missouri (USA), brings technology and engineering together to provide innovative solutions for customers in industrial, commercial, and consumer markets around the world. The company is comprised of five business segments: Process Management, Industrial Automation, Network Power, Climate Technologies, and Commercial & Residential Solutions. Sales in fiscal 2014 were $24.5 billion. For more information, visit Emerson.com.
Regal Beloit Corporation is a manufacturer of electric motors, mechanical and electrical motion controls and power generation products serving markets throughout the world. Regal Beloit is headquartered in Beloit, Wisconsin, and has manufacturing, sales and service facilities throughout the United States, Canada, Mexico, Europe and Asia. Regal Beloit's common stock is a component of the S&P Mid Cap 400 Index and the Russell 2000 Index.