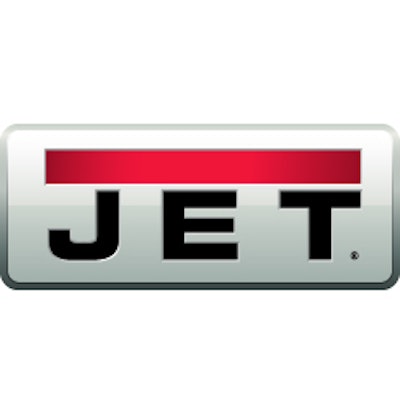 INDIANAPOLIS, IN — JET Tools, a manufacturer and marketer of industrial machinery and equipment, has formed a new partnership with Rusty Wallace Racing, LLC, headed by Rusty Wallace, Sprint Cup Champion and NASCAR Hall-of-Famer. The partnership was announced Wednesday at the Performance Racing Industry (PRI) Show in Indianapolis.
JET Tools is sponsoring the #66 Ford Fusion, driven by Rusty's son Steve Wallace, during the newly-announced Championship Auto Racing Series (CARS) Tour. "We're excited to partner with racing legend Rusty Wallace and his team at Rusty Wallace Racing," said Tim Onello, JET's Director of Product Management. "JET's metalworking machinery helps their team build high precision parts and components."
"Racing begins in the shop," Rusty Wallace said. "We need to have the right equipment to get the job done, whether it's building roll cages or installing pedal assemblies a certain way – it all requires metalworking or metalforming. We're really glad to partner with JET because the machinery has a great reputation, it's affordable, it does a fantastic job and we use it a ton."
Pros like Rusty count on JET to provide powerful, precise and reliable metalworking saws, lathes and mills; drill presses; metalforming machinery; and finishing and grinding equipment. All JET metalworking machinery is backed by two-year warranties and JET Red Assurance.
JPW Industries, Inc. Headquartered in LaVergne, TN, JET Tools is a division of JPW Industries. JPW Industries, Inc. manufactures and markets a wide range of machinery and equipment under the JET, Wilton and Powermatic brands. In addition to its LaVergne headquarters, the company has operations in Switzerland, Germany, Russia, France, Taiwan and China. It sells through a vast network distributor partners worldwide. Visit JET Tools at www.jettools.com.