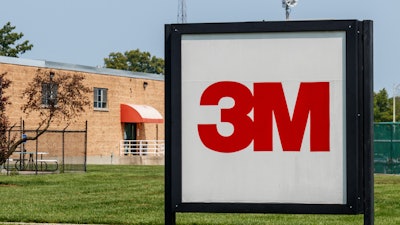 iStock
Industrial conglomerate 3M recently announced a new company president and named the top executives of the health care business that will soon be spun off into an independent company.
Monish Patolawala, 3M's chief financial officer since 2020, will add the title of company president effective Friday. The move will add governance and strategy roles to his current oversight of the company's finance and IT operations. Patolawala is also leading the separation of the health care business.
"Monish is a key leader in our transformation, and I am confident in his leadership as we work together to deliver on our commitments to our customers and shareholders," 3M Chairman and CEO Mike Roman said in a statement.
The company also announced that Bryan Hanson would lead the health care business once it its spun off from the rest of 3M, while Carrie Cox will serve as an independent chair of the new company's board. Hanson formerly served as chief executive of medical technology developer Zimmer Biomet, while Cox chairs the board of pharmaceutical company Organon.
The spinoff is scheduled to take place toward the end of the year.