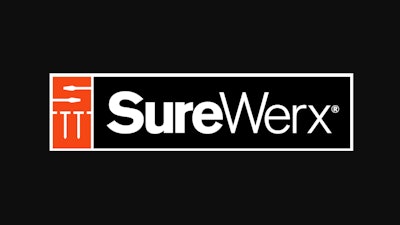 SureWerx
CHICAGO — SureWerx, a leading global supplier of personal protective equipment, safety gear and tool solutions, on Wednesday announced the appointment of Steve Alden as its chief financial officer, effective immediately.
Alden will be responsible for the financial management of the company in addition to driving strategic growth and operational excellence. He succeeds outgoing CFO Kevin Karr, who will continue work in a part-time role as the senior advisor, corporate development at SureWerx.
With a proven track record of financial leadership, Alden brings to SureWerx significant experience in acquisition integration, system enhancements, and value creation across distribution, manufacturing, and services businesses. Most recently, Alden served as Vice President and CFO, Americas at Culligan International, where he led finance and accounting while rapidly and profitably expanding the business through organic growth initiatives and M&A. Prior to Culligan, Alden spent seven years at AAR Corp., where he held several leadership roles including VP, Investor Relations and CFO, Repair & Engineering. Alden began his career at KPMG and Bain & Company.
"We are excited to welcome Steve to the SureWerx team. His proven expertise in leading successful financial operations across high-stake business environments in both developed and emerging markets will be an asset to the company," said SureWerx CEO Chris Baby. "Steve's appointment to the SureWerx executive team reinforces our commitment to offer growth, innovation and increased value to our customers. His experience in driving strategic growth, executing mergers and acquisitions, and optimizing operations will further enhance the financial strength of the business."
"SureWerx has built an impressive global footprint and reputation as the leading provider of trusted and innovative safety and equipment solutions. I am thrilled to join this outstanding team and accelerate the company's growth trajectory," said Alden.
Alden holds an MBA from Harvard Business School and a BBA in Accounting from the University of Massachusetts-Amherst. He is also a Certified Public Accountant.