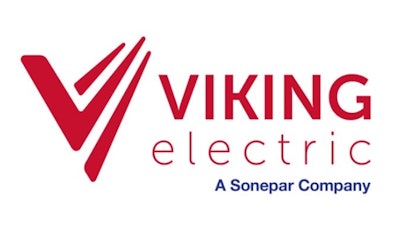 MINNEAPOLIS, MN — As Sonepar USA subsidiaries Viking Electric and Brook Electrical Supply (Brook) join together to form one organization, the companies announced Monday that Terry Reister has been named as the director of business operations and Charles Norvil as sales manager, of Brook's three locations in the Chicago area.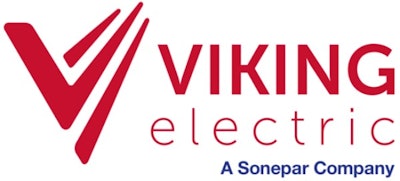 Terry Reister has 15 years of experience in the electrical industry and has been with Viking Electric since 2005. His career started at Viking Electric's LaCrosse and Milwaukee, WI locations, where he worked in a variety of warehouse, driver, and sales positions. In 2014, Reister relocated to the company's location in Madison, WI, where he served as general manager and led that location to a substantial increase in sales. In his new role, Reister will be responsible for the Brook and Viking Electric integration, and will oversee sales and operations of the three Brook locations in the Chicago area market.
Charles Norvil brings 34 years of industry experience in the Chicago area and has been with Brook for five years. His experience includes warehouse, counter sales, delivery driver, purchasing, sales management, and strategic leadership positions. In his new role, Norvil will be responsible for overseeing Brook's account management and project sales.
"We are excited about the experience and skills that both Terry and Charles bring to their new roles as leaders of our organizational growth in the Chicago area," said Stacy Stanslaski, President of Viking Electric. "We look forward to creating a stronger presence in the Upper Midwest and providing all of our customers with even better access to our suite of electrical products, services and solutions."
Viking Electric is a wholesale electrical distributor and solutions provider with 21 locations in Minnesota and Wisconsin. The company was founded in 1964, in St. Paul, MN and serves residential and commercial electrical contractors, industrial, tool, and related markets. The company stocks more than 30,000 products from 400 manufacturers including electrical supplies, lighting, power tools, hand tools, wire and cable, automation, data com, switchgear, and more. Viking Electric is a Sonepar company.
Sonepar is an independent family-owned company with global market leadership in the B2B distribution of electrical products, industrial and safety products, services and solutions. Sonepar is a member of the Sonepar Group, the world's largest privately-held electrical distributor. Today, Sonepar USA is represented by 14 locally managed operating companies with over 700 locations nationwide.