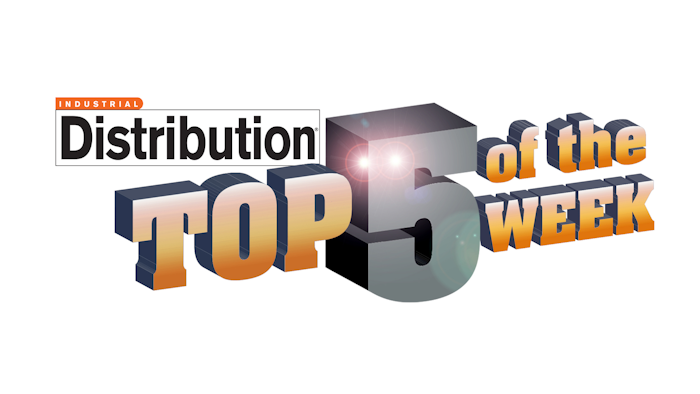 A relatively quiet week saw the 'Value' section of our annual distributor survey lead traffic on ID, while an article about LED lighting retrofits and news about Wolseley were other top items.
Here's this week's Top 5
Survey Of Distributor Operations - Value Of The Distributor: As part of our 69th annual survey, this section addresses the reasons our distributor respondents believe customers do business with them and which service offerings play a significant role in the industry.
Six Common Questions About LED Retrofits: Josh Kegley of Big Ass Solutions discusses the basics of facility LED lighting and what to keep in mind when considering upgrading your system.
Wolseley Ramps Up Europe Restructuring As Q3 Growth Slows: Slowed growth year-over-year and during May have led to the company to step up restructuring in its U.K. and Central Europe regions, increasing its overhaul costs by 33 percent.
MRO Supplier Storeroom Solutions Rebrands As Synovos: The company says the rebranding positions the company to expand its offerings within asset services, Master Data LeadershipSM, supply chain management, enterprise asset management technology and other services related to MRO.
Amazon Adding 2nd Fulfillment Center In Joliet, IL: The company will create more than 2,000 full-time jobs at the facility in addition to the 1,500 full-time employees currently working at its existing Joliet fulfillment center.