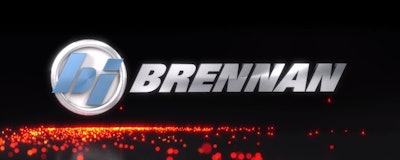 Cleveland, OH-based Brennan Industries Inc., has entered into an agreement to acquire Truflow Hydraulic Components Ltd of West Midlands, UK, according to a blog on Brennan's website.
Established in 1986, Truflow is a privately-owned ISO Certified company focused on the supply and manufacture of hydraulic products.
David M. Carr, Brennan's President, said, "Truflow's talented workforce, manufacturing and distribution capabilities will be a great addition to Brennan, and we are excited to establish a Brennan presence in the U.K. to support our continued growth strategy in the European market."
In business for over 60 years, Brennan supplies customers worldwide with more than 40,000 standard and special hydraulic fittings and adapters in sizes ranging from 1/16 to 3 inches. These include a wide choice of fitting and adapter types such as tube, O-ring face seal, instrumentation, metric bite type, push-to-connect, conversion and flareless bite type, as well as valves, clamps and swivels.
Brennan products are stocked at strategically located, full-service distribution centers in: Atlanta, Cleveland, Dallas, Houston, Los Angeles, Seattle, Toronto and Shanghai.