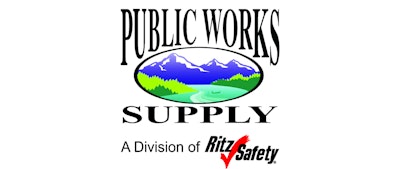 PORTLAND, OR — Dayton, OH-based Ritz Safety, one of the largest privately-held safety companies in the U.S., continues to grow its national footprint with the acquisition of Public Works Supply Inc. in Donald, OR. Public Works Supply has served the Portland area for 25 years, and has come to be known as the regional leader in safety equipment and training. This marks the second strategic acquisition in the past year for Ritz Safety, after acquiring Mobile, AL-based Safety Source Inc. in July of 2015. Ritz Safety has also grown organically, with new or expanded facilities in Tampa and Pompano Beach, FL; Houston, TX and Indianapolis, IN over the past two years.
Ritz Safety's purchase of Public Works Supply will continue to position the combined organization as a local, regional and national supplier to the industrial, agriculture, construction, mining, manufacturing, service, waste, oil and gas, ship building and other industries who are looking for assistance and consistency in keeping their employees safe. The acquisition brings the total number of Ritz Safety sales and distribution centers to nine.
Ritz Safety began in 1983 as a family-owned business in Pompano Beach, Florida. Over the past 10 years, Ritz Safety has grown into an international distributor with over 120 employees nationwide. Ritz Safety services over 5,000 national and international customers monthly and stocks over 25,000 safety products. For more information, please visit www.ritzsafety.com.