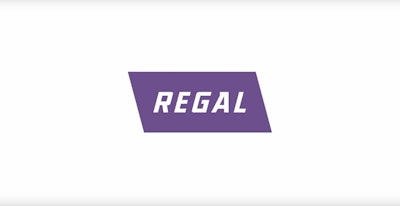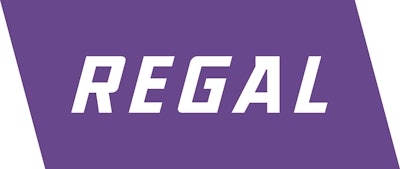 Saying it saw no "major catalyst for improvement in its end markets," Regal Beloit will accelerate its restructuring plans that include the already announced closure of its foundry in Wausau, WI.
"We already outsourced the majority our castings and this will get us out of foundry operations, which is non-core to our long-term manufacturing strategy," said Jon Schlemmer, Regal's COO during a conference call with analysts following release of the company's Q1 earnings.
Schlemmer also said the company will move a portion of its motor assembly and parts production to existing facilities in Mexico as well as move its Italian motor facility to Regal's existing factories in China and Mexico.
"The payback on all these transitions is less than two years and we expect to see benefits in late 2016 and early 2017," Schlemmer said, according to a transcript of the earnings call from www.seekingalpha.com.
The company estimates restructuring expenses in 2016 of roughly $14 million, which includes those moves and "other steps yet to be announced."
Regal also said it will sell Mastergear, a manufacturer of valve gearboxes to industrial markets for $25 million to Rotork Plc, an actuator manufacturer and global flow control company. Mastergear, which had a reported $22 million in 2015 sales, is headquartered in Clinton, WI, with operations in Italy and Shanghai. The deal is expected to close in the second quarter.
Regal, a leading global manufacturer of air flow, motion control, power transmission and power generation solutions, reported total Q1 net sales of $818 million, a decrease of 10.3 percent from the prior year including a negative foreign currency translation impact of 1.3 percent.
Regal expects, however, that the year-over-year comparisons will improve as it heads into the second half of 2016.
The market headwinds in the quarter included the decline in oil and gas, slowing in China and weakness in a number of the North America end markets and channels, including power generation and distribution.
One year ago Regal Beloit completed the acquisition of the Power Transmission Solutions unit of Emerson Electric for $1.4 billion and the company appears to be making strong progress in integrating the new unit into its business operations. The deal allowed Regal to expand its mechanical power transmission segment and its global footprint.
Mark Gliebe, chairman and CEO of Regal Beloit, told analysts that the company's new PTS business, now in its Power Transmission segment, contributed $128 million of sales growth.
"The integration of the business into Regal is essentially complete," Gliebe said.
Sales in Regal Beloit's Power Transmission segment were $193 million in the quarter. Gliebe said that oil and gas, agricultural equipment and power transmission distribution hampered the top line but were partially offset by growth in food and beverage, material handling, and renewable energy.
During the fourth quarter the company relocated its power transmission distribution customer service to Florence, KY. This transition was made in response to a customer survey.
"The feedback from our distribution customers has been overwhelmingly positive and we're confident this move will pay dividends in the years to come," Gliebe said.