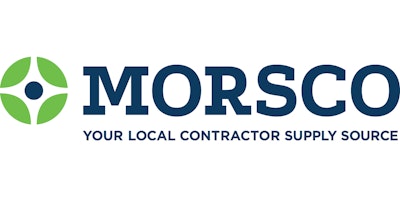 FORT WORTH, TX — MORSCO, a Fort Worth, TX-based distributor of commercial and residential plumbing products, heating and cooling equipment, and pipe, valves and fittings, has acquired substantially all of the assets of DeVore & Johnson, a plumbing wholesaler with four locations in Georgia (three in Atlanta Metro and one in Athens). The locations will continue to operate as DeVore & Johnson, a MORSCO Company.
DeVore & Johnson, founded in 1950, provides plumbing fixtures and supplies to contractors, builders, remodelers, homeowners, architects and interior designers. With over 65 years of providing customer service, DeVore & Johnson is amongst the market leaders in both the Atlanta metro area (branches in Forest Park, Suwanee and Kennesaw) as well the leading supplier in Athens, GA, where the company's corporate headquarters are based.
Chip Hornsby, CEO of MORSCO, said, "Welcoming DeVore & Johnson into the MORSCO family fits perfectly with our goal of expanding our footprint in the Southeast. This acquisition demonstrates our dedication to being the preferred distributor of commercial and residential plumbing, HVAC and PVF, in our markets from coast to coast. We're tremendously excited about aligning with DeVore & Johnson and entering the Georgia market".
"DeVore & Johnson has over 65 years of history in providing plumbing supply solutions to customers in Georgia. We are honored that MORSCO recognizes the quality of our people and the value of our company to invest in us and further their footprint in the Southeast," says Ted DeVore, Chairman of the Board of DeVore & Johnson. "MORSCO's dedication to their customers and providing outstanding service matches our company's values, making this partnership a great fit. We look forward to growing our business by continuing to provide exceptional service to our customers."
MORSCO will open an office in the Southeast to better leverage growth plans. With the entry into Atlanta, MORSCO is now a market participant in four of the top nine MSAs in the United States.