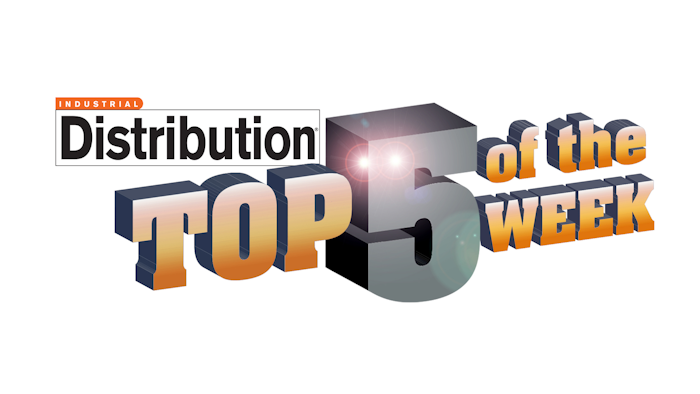 Only one of ID's Big 50 companies made it into the Top 5 this past week, led by the finalized Air Liquide acquisition of Airgas and the executive changes announced from it. A section of our Survey of Distributor Operations also led traffic.
Here's this week's Top 5
Air Liquide/Airgas Deal Finalized; Leadership Changes Made: Air Liquide's $13.4 billion acquisition of Airgas became finalized on Monday, upon which the combined company announced a handful of executive changes and appointments, including the retirment of Airgas chairman Peter McCausland. 
Survey Of Distributor Operations: Challenges, Trends & Economy: Given the state of the industrial economy over the past 18 months, there was little doubt this would be the most popular section of this year's survey. This segment outlines the initiatives distributors are undertaking to address key business and market concerns, covers mergers and acquisitions and shows how distributors view the industrial economy.
The New ABC's Of Selling: Sales guru Paul Reilly discusses how the phrase "Always-Be-Closing," made popular by Alec Baldwin in the 1992 film Glengarry Glen Ross, doesn't quite hold up in today's enviroment. Selling is more than just closing.
Report - Amazon Reaches Out To Tech Companies About Shipping Software: The Wall Street Journal recently reported that the world's largest e-retailer wants to license or acquire systems to find shipping routes and hire cargo planes, trucks or ships. It's Amazon's latest in a series of moves for all three vehicles in recent months amid rising shipping costs and delays by its traditional parcel partners.
Regal Beloit Accelerates Restructuring, Sells Mastergear: The company's moves will include moving part of its U.S. motor assembly and parts production to existing facilities in Mexico, while Mastergear is being sold to actuator maker Rotork for $25 million.