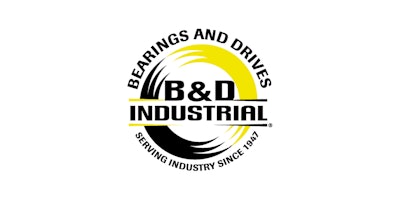 MACON, GA — Executives at B&D Industrial serve on a variety of industry and community boards. Most recently, Brian Davis, vice president of B&D Service, and Benjamin Nations, vice president of B&D Technologies, were elected to serve on multiple industry boards and committees.
Having served as a leader at B&D Industrial for 15 years, Brian Davis serves on two industry boards, the Bearing Specialists Association (BSA) and the Power Transmission Distribution Association (PTDA). Davis is the current board treasurer for BSA and serves as the chair for the Educational Services Committee. Brian Davis has been an active member with BSA for over seven years and has served on the Educational Services committee since 2009. In addition, Davis serves as a director on the PTDA board.
B&D Industrial is a charter member of BSA and has been an active member of the association for the past 50 years.
Benjamin Nations, a leader at B&D Industrial for over 12 years, has dual assignments for BSA, serving as a board member and Long Range Convention Planning Committee member. Mr. Nations' other appointments include serving as a member of the PTDA Communications Committee.
"B&D Industrial has been heavily involved in various industry associations since its founding in 1947," said Brian Davis. "We feel it is important for our employees to give time and expertise to industry boards as it translates into greater awareness, progression and sustainability of the industry."