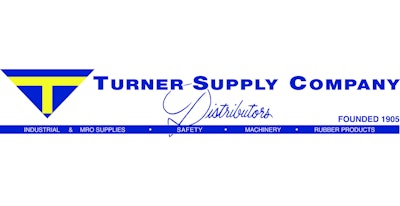 BIRMINGHAM AND MOBILE, AL — Turner Supply Company has announced the hiring of Christopher Pratt to serve in the role of Vice President. Pratt succeeds Kent Crosthwait, who is retiring after 46 years in the industrial distribution industry.
Based in Birmingham, AL, Pratt will be responsible for a territory extending from central Alabama northward to central and eastern Tennessee. He will oversee the company's Montgomery, Anniston, and Nashville branches, as well as the Birmingham distribution center. In addition to managing sales staff and developing new business, Pratt will have responsibility for certain initiatives within the spheres of marketing, e-commerce and integrated supply. Additionally, with his placement on Turner Supply's management team, Pratt will assist in crafting corporate strategy.
Pratt brings vast experience in MROP distribution and integrated supply, having recently completed a 15-year tenure in various leadership roles in sales, marketing, operations and finance with Industrial Distribution Group (IDG), a multinational company based in Belmont, NC. Highlights among his many accomplishments during this period include development and execution of IDG's transformational sales strategy resulting in triple digit growth, implementation of the company's extensive e-business capability including the launch of online marketing campaigns, and the creation of the company's first e-commerce web site.
"I am pleased to add such a seasoned industry professional as Chris to our management team," said Chip Schramm, President of Turner Supply Company. "As a fourth generation family owned business, Turner was attracted to Chris' ability to effect positive change in the short run while ensuring appropriate vision for long term organizational health. His skills and experience dovetail perfectly with the company's culture that has successfully brought us into our 111th year of operation."