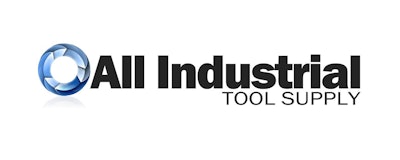 HUNTINGTON BEACH, CA — All Industrial Tool Supply, a distributor of metalworking and industrial supplies to manufacturers and home hobbyists throughout the U.S., has launched international e-commerce and shipping capabilities through a partnership with GlobalShopex.
"We are excited to offer our growing catalog of industrial tools and supplies to hundreds of new international markets while allowing us to still focus on our core domestic market," said Jeff Perry, President of All Industrial Tool Supply. "GlobalShopex adds to our portfolio of value added services by facilitating increased access with an efficient checkout process that lets our customers get back to what they do best- making great parts."
Among the range of services that All Industrial Tool Supply will offer via GlobalShopex are:
Localized checkout experience for international customers buying from www.allindustrial.com
Currency conversion
Total landed costs
International payment processing
Customs clearance and brokerage
Global shipping with tracking
Reverse logistics/returns and fraud screening
"GlobalShopex is seeing dynamic growth in the cross border B2B e-commerce sector and we are ecstatic to partner with All Industrial to expand their reach globally." said Scott Epstein, Director of Business Development at GlobalShopex. "As a certified technology partner of BigCommerce business-to-business e-commerce software we were able to seamlessly add international checkout which allows customers to see pricing in their local currency and pay the total landed cost with their preferred local payment methods."
Located in Huntington Beach, CA, All Industrial Tool Supply is a full-service industrial distributor of metalworking tools and MRO supplies. The company is one of the fastest growing in the industry, having recently been featured for a second consecutive year in the Inc. Magazine's 5000 Fastest Growing Companies in America. All Industrial Tool Supply was also featured in Industrial Distribution's 2017 Watch List.