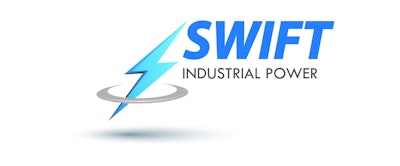 BIRMINGHAM, AL — Swift Industrial Power has announced the hiring of Torston Ericson to its growing operations team in Alabama. He will serve as the company's operations manager for the entire state.
According to Chris Jourdan, Swift Industrial Power General Manager, Ericson's experience in personnel development and implementing systems to improve operations and service response will be of great value to the company.
"Torston comes to Swift with more than 25 years of experience in the industry, making him well prepared for this position. He'll not only be a valuable asset to our company, but also to our customer base throughout the state of Alabama," said Jourdan.
Ericson will lead service operations for two of Swift's Alabama locations, in Dolomite and Mobile.
"I'm eager to get started and begin my new role with Swift," said Ericson. "The company has had a strong reputation within the industry for many years and has a great customer base. I'm excited to begin working with my new team and build on the success Swift continues to have in Alabama."
Swift Industrial Power is located in Dolomite at 3801 Hoke Ave. and in Mobile at 1125 Corporate Dr. The company has other locations across the southeast, including Trussville, Knoxville, Nashville, Fort Lauderdale, Jacksonville and Lakeland.