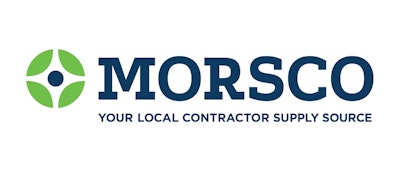 FORT WORTH, TX — MORSCO, Inc., a Fort Worth, TX-based distributor of commercial and residential plumbing products; heating and cooling equipment; pipe, valves and fittings; and underground utility products, has named Mike Swedick President of the company's Plumbing Division.

Swedick joined Fortiline Waterworks, the second-largest American-owned wholesale distributor of underground water, sewer and storm utility products in the U.S., in early 2011 when he was named VP of Sales. He was named Chief Operating Officer in 2014 and President and CEO in 2015. MORSCO acquired Fortiline in October, 2016.

Previously, Swedick spent eight years in the waterworks distribution business and nearly 20 years in sales and leadership positions at Advanced Drainage Systems, Inc., a leading manufacturer of HDPE polyethylene drainage pipe products.

In addition to his leadership responsibilities in the Plumbing Division, Swedick will also continue to lead the Waterworks Division at MORSCO.

"During Mike's time at Fortiline, he was instrumental in the creation of a highly-functional leadership team and a formal strategic planning process," said Chip Hornsby, CEO of MORSCO. "He worked closely with his management team to develop a clear vision and a strong metric-driven culture, all of which resulted in explosive earnings (EBITDA) and top line growth. We are certain that Mike will bring this same level of strategic leadership and a results-driven philosophy to our Plumbing Division."

"I am proud of the growth we achieved at Fortiline and I look forward to realizing similar gains within MORSCO's Plumbing Division," said Swedick. "We will start our journey toward success by uniting all of the individual plumbing brands within the MORSCO family under a new philosophy: One MORSCO – One Vision, and that is 'To be the preferred and most trusted resource for plumbing, HVAC and utility infrastructure product solutions.'"
MORSCO, a portfolio company of global private equity firm Advent International, is one of the fastest growing companies in its industry with 170+ branch locations, more than $1.7 billion in sales and more than 2,500 associates in 17 states.