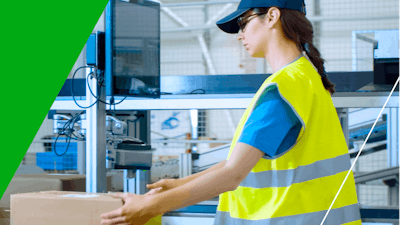 Wesco
PITTSBURGH — Supply & Demand Chain Executive magazine has named Wesco International as one of the winners of this year's Top Supply Chain Projects award.
The annual award profiles innovative, real-world projects designed to automate, optimize, streamline and improve the supply chain. This is the fourth consecutive win for Wesco. Previous noteworthy submissions included projects focused on artificial intelligence negotiation, digital twins and intelligent automation.
Recognized this year for Supply Chain Resiliency, Wesco's submission showcased the successful development of a highly specialized facility, purpose-built to serve multi-million dollar customers. Today, this facility serves as a blueprint for a series of additional locations planned throughout the country.
Wesco's Top Project: Segmentation Key to Innovate Complexity and Improve Customer Service
A leading global supply chain solutions provider with more than $21 billion in annual sales, Wesco operates approximately 800 branches, warehouses and sales offices in more than 50 countries. In the last year, the leadership team noticed a growing number of challenges in serving the unique and often complex needs of its global customers, impacting the day-to-day operations of its 600,000 square foot distribution facility in Illinois. After evaluating the specific warehouse issues and reviewing feedback from top-tier customers, the team concluded segmentation was the best approach to help eliminate complexities, improve service and enhance the overall performance of the distribution operation.
Critical to the success of this strategy was the development of a highly specialized facility purpose-built to serve these global customers that focused on the storage, assembly, integration and test of high-end network products required for the data center market. Now, suppliers have a consolidated distribution network that lowers transportation costs and customers benefit from the tailored supply chain solutions that meets their needs.
By taking an innovative approach to a complex and unique challenge, Wesco fortified its industry leadership position and showcased how its forward-thinking team is committed not only to addressing challenges creatively, but prioritizing customer needs and delivering stellar customer service.
"We are pleased to be recognized as a Top Supply Chain Project by Supply & Demand Chain Executive for the fourth year in row," said Jeff Wood, senior vice president, global operations, Wesco. "For more than 100 years, we have been committed to a customer-first approach, relying on innovative technology and strategic partners to execute on our vision and deliver the exceptional service our valued customers deserve. In this spirit, we will continue to uncover opportunities to innovate complexity by applying strategic thinking and prioritizing our customer and supplier partners' needs."