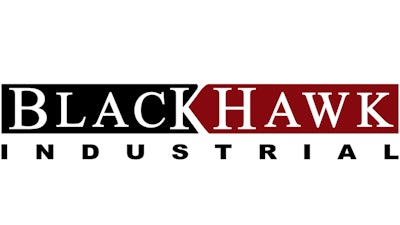 TULSA, Okla. — BlackHawk Industrial, a market-leading distributor of metalworking and other mission-critical industrial products, is proud to announce its chief operating officer, Tonya Pivarnik, has been named as one of the "Top 10 Inspiring Female Leaders of 2023" by digital business magazine Industry Era for Women.
Pivarnik is a visionary leader who inspires many with her relentless dedication and passion for excellence. Her exceptional leadership skills, strategic vision and commitment to being the best has helped drive BlackHawk to unprecedented growth and success.
"I am honored and humbled to be included in the Industry Era for Women's list of top 10 inspiring female leaders," said Pivarnik. "I am proud to be part of a team of talented and dedicated people who strive for excellence every day and make BlackHawk a great place to work and grow."
The article showcases Pivarnik's journey to success and how she strives to be an inspiration to all. It also gives insight into the work she has done to make the workplace a better place. She is an example of determination and hard work, and her story is one that should be shared and celebrated.
BlackHawk is intent on building more value for industrial manufacturers by expanding into relevant geographic markets to reach more production facilities; expanding its line card to provide more of the products and services end-users value; and investing in new sales channels which improve the effectiveness of its technical sales resources.