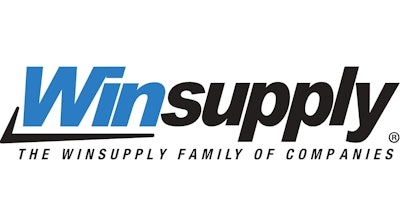 DAYTON, Ohio — Winsupply Inc. has named its "Vendors of the Year" in each industry category.
The Winsupply Preferred Vendors that won in each category were chosen based on several criteria, the most important of which were the feedback from Winsupply local company presidents and the vendor's strategic partnership towards growth.
They were also evaluated on the breadth of local companies that purchase the vendor's products, providing consistent volume and strong local company-level support.
The winners of 2022 Vendor of the Year are:
Rough-In Plumbing: Charlotte Pipe and Foundry
Finish Plumbing: Gerber
Waterworks: Sanderson Pipe
HVAC: DiversiTech
Electrical/Tools: Siemens
Irrigation: Rain Bird
Industrial: Allied Group
Pumps: Liberty Pumps
Showrooms: Delta Faucet Company
National Account Manager: Tom Edwards (Cresline)
"Winsupply awards the Vendor of the Year in each industry category from an amazing group of preferred Vendor Partners. We appreciate their partnership and engagement with each of the 660+ Local Companies," said Thomas Ponting, vice president of vendor relations at Winsupply. "Each winner displayed exceptional collaboration for growth at the Local Company level, and really understands what it means to win with Winsupply."