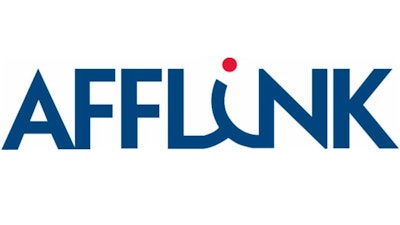 TUSCALOOSA, Ala. – AFFLINK, a global leader in supply chain management and home for the independent distributor, has added IPS Packaging & Automation as its newest member.
IPS is a family-owned and operated business supplying customers with comprehensive packaging solutions. It is now recognized as a nationwide leader in packaging products, equipment and service.
"We are excited to be joining AFFLINK," said Derrick Murdock, chief executive officer of the Fountain Inn, South Carolina, company. "AFFLINK invests in ways to help its members compete and win in an ever-changing marketplace. We're eager to take advantage of all that's available to the independent distributors who are part of the AFFLINK family."
Adding IPS strengthens AFFLINK's growing footprint in the industrial packaging arena. Today, AFFLINK boasts the most extensive collection of independents focused on that channel.
"The packaging members we have in our group are truly best-in-class," said Michael Wilson, Sr., vice president of business development with AFFLINK. "IPS is certainly a powerful player in that market, but more than that, they are a quality business run by quality people. Adding them strengthens our position as the 'home' for any independent who wants to stay that way."
As part of its 2023 strategy, AFFLINK will invest more than $1.5 million in additional sales resources to identify independent distributors across all channels focused on growing revenue and looking for differentiation in the marketplace.