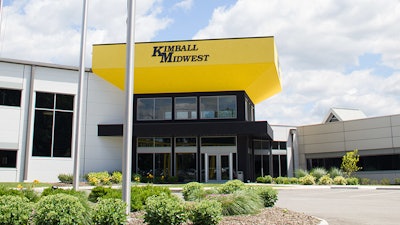 Columbus, OH — Kimball Midwest, a national industrial distributor based in Columbus, OH, recently was named a Top Workplace for 2020 by Columbus CEO magazine. It is the eighth consecutive year the company has received the honor.
Eighty-five employers in Central Ohio were recognized based on employee survey results. The anonymous survey measured 15 drivers of engaged cultures that are critical to the success of any organization, including alignment, execution and connection.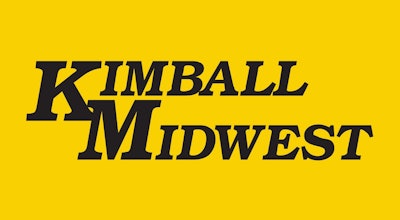 Kimball Midwest ranked sixth among large organizations, appearing alongside companies such as Aldi, Fifth Third Bank, Discover Financial Services and Worthington Industries.
Here are a few of the comments shared by Kimball Midwest employees in the anonymous survey:
"I genuinely enjoy the work that I do and the people that I work with. I am truly happy here and

am so grateful to be a part of this team."
"Our company culture encourages all of the things that are important to me: new challenges, growth, collaboration, innovation, flexibility, strong customer service, strategic thinking, people focus, work/life balance."
"I like that Kimball Midwest is family owned and operated. They really get to know their employees and treat them as family. It makes you motivated to do the best you can do every day."
"The work/life balance at Kimball Midwest is really great. I don't feel the need to take work home with me, because I have the time and resources to get my work done within business hours."
Kimball Midwest is a family-owned, national distributor of MRO products that has been providing products and service since 1923. The company services sales representatives and end-user customers from its corporate office and distribution center in Columbus, OH and distribution centers strategically located in Dallas, Texas; Reno, Nevada; and Savannah, Georgia.
Kimball Midwest was No. 36 on Industrial Distribution's 2019 Big 50 List.