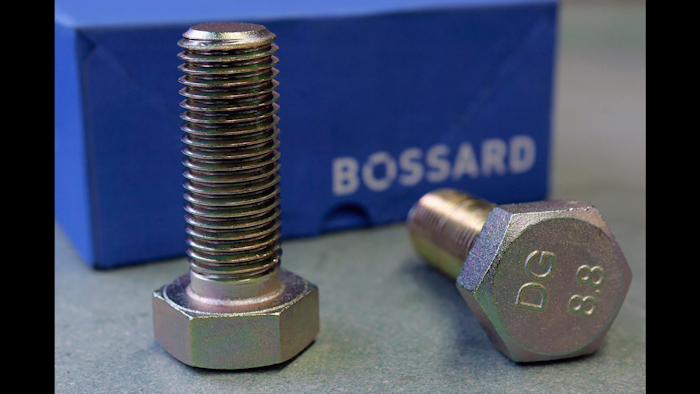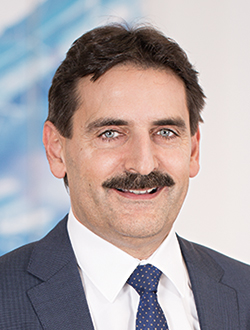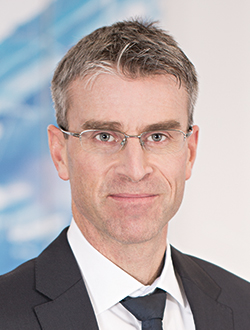 Zug, Switzerland-based industrial fastener distributor Bossard — No. 23 on Industrial Distribution's Big 50 List — announced Monday that it will have a CEO transition in 2019.
On April 8, 2019, current CEO David Dean will step down at his own request after 15 years with the company. On that date, he will be succeeded as CEO by Dr. Daniel Bossard, who was unanimously elected by the Bossard board of directors and has held a variety of senior management positions with the company since 2000.
Dr. Daniel Bossard joined the company in 2000 as director of e-business. From 2003 to 2006 he was general manager of Bossard Denmark A/S in Copenhagen. From 2006 to 2008 he spearheaded the realignment of the sales strategies and the development of international customer relations in the Bossard Group. In the seven-member executive committee, Dr. Daniel Bossard has been responsible for the Northern and Eastern Europe market regions since 2009. Under his leadership, the company has achieved above-average sales growth and outstanding profitability in these countries.
Until he takes over as CEO in April 2019, Dr. Daniel Bossard will carry out his current responsibilities. Effective immediately, he will resign his seat as a member of the Board of Directors of Kolin Holding AG and his position as Chairman of Bossard Unternehmensstiftung. Kolin Holding AG, which is wholly owned by the Bossard families, and the Bossard Unternehmensstiftung hold 56.1 percent of the voting rights of the publicly traded Bossard Holding AG. Dr. Daniel Bossard is relinquishing these positions in observance of the principles of good corporate governance. Dr. Daniel Bossard is married and lives with his family in Hünenberg See, Zug.
Bossard said Dean will remain affiliated with the company and is nominated to join the company's board of directors on April 9, 2019.
"The Bossard Group has grown steadily in this period, significantly improving its profitability and consolidating its market position in all major sales regions," the company stated. "The board of directors would like to take this early opportunity to sincerely thank David Dean for his tireless efforts in the pursuit of these excellent results. The Board is looking forward to working with David Dean in the future and continuing to benefit from his wealth of executive and leadership skills."
Bossard reported its quarterly fiscal results on Jan. 11. For the full year, Bossard's 2017 sales of $805.7 million increased 13.1 percent from 2016 (+12.2 percent locally), with U.S. sales up 18.4 percent to $225.8 million (+18.4 percent locally). Bossard's fourth quarter total sales of $201.4 million increased 10.3 percent year-over-year (+9.5 percent locally).