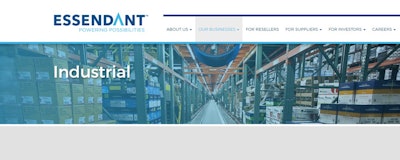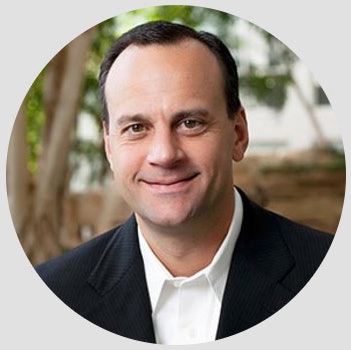 Essendant announced major news Wednesday alongside its scheduled 2017 third quarter financial report, announcing that its board of directors has elected Richard Phillips as its president and CEO, effective immediately.
Phillips had been serving as the Deerfield, IL-based distributor's interim president and CEO since Robert Aiken Jr.'s announced resignation at that time. Phillips has also been elected to Essendant's board and the board's executive committee, with the board expanding from nine to 10 members to accommodate.
"Following a thorough search, with assistance from an independent search firm, we firmly believe that Ric is the right person to lead Essendant as we continue to execute our long-term transformation plan," said Essendant chairman Charles Crovitz. "Ric has proven expertise across our platform and channels, including responsibility for the successful turnaround of our Industrial business and leadership of many of our growth businesses. Since stepping in as interim CEO, he has intensified our transformation efforts, developing the plan to aggressively execute against our strategic drivers."
"With the support of our strong team we have made important progress advancing our transformation initiatives in recent quarters," Phillips added. "We recognize that we have much more to do, and I am excited to continue to work closely with the board and the Essendant team as we move quickly to drive our strategy forward.
At the time of his announced resignation, Aiken had been appointed president and CEO of TreeHouse Foods, a multinational food processing company headquartered 26 miles south of Essendant in Oak Brook, IL. Until that time, he served as Essendant president and CEO since July 2015, just after the company officially rebranded from United Stationers.
Q3 Results
While Essendant's total sales slid for a fourth straight quarter, renewed growth in its Industrial Products division continued in Q3.
The company posted overall Q3 sales of $1.31 billion, down 7.0 percent year-over-year and essentially flat compared to Q2 of this year. Essendant took a Q3 loss of $81.9 million, compared to a $36.7 million profit a year earlier and an $81.9 million loss in Q2.
Q3 gross profit of $172 million was down $26.9 million year-over-year, resulting from lower sales and lower supplier allownces from inventory purchase mix.
The year-over-year sales decline was driven by lower sales in JanSan, traditional office products and technology, partly offset by growth in industrial products and cut-sheep paper products.
On a positive note, Industrial products Q3 sales of $143.4 million increased 3.8 percent year-over-year and were down slightly from $145.6 million in Q2 (+1.7 percent YoY) and $146.7 million in Q1 (+7.3 percent YoY). The company said the Q3 YoY increase was due to growth inititatives and energy market recovery.
In other business categories in Q3:
JanSan Products sales of $342.9 million were down 8.0 percent, primarily driven by declines in the national retail channel
Technology Products sales of $320.7 million were down 6.1 percent, driven by declines in the national retail channel
Traditional Office Products sales of $202.7 million were down 10.2 percent, due to sales declines in the national retail channel and the independent dealer channel
Cut-sheet Paper Products: revenues of $110.3 million increased 2.2 percent, primarily driven by growth in sales to internet retailers
Automotive Products sales of $75.7 million decreased 2.2 percent, driven by timing of promotional activities
Office Furniture sales of $72.1 million decreased 10.9 percent, primarily driven by declines in the independent dealer and national retailer channel
"Challenging industry dynamics and sales declines persisted, particularly in our national accounts channel," Phillips said. "This year's sales declines were largely unanticipated and outpaced our ability to reduce costs. Accordingly, I have worked with our leadership team and our board to identify and launch the key strategic drivers that will improve our performance: improving efficiency across our distribution network and aligning our cost base, driving sales performance in key growth channels and developing supplier partnerships that leverage our network and capabilities. We will act with urgency to execute against these priorities and reset our cost structure. We are targeting annualized cost savings in excess of $50 million by 2020. We have launched efforts to achieve these savings and will continue to refine this savings target and provide updates as we develop our detailed plans."