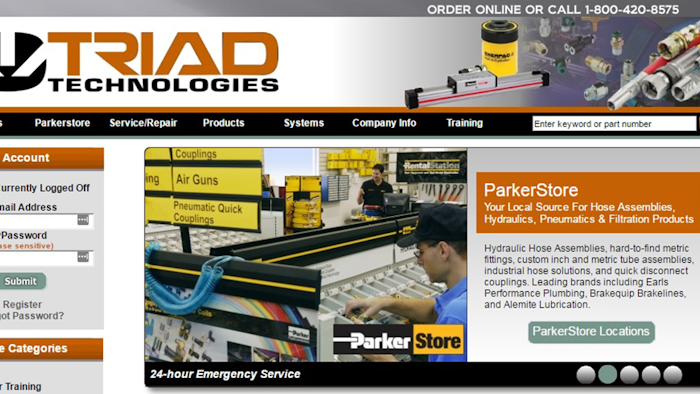 VANDALIA, OH — Triad Technologies, a distributor of fluid power and automation products, is opening a ParkerStore in Elyria, OH. The store will be Triad's 17th location.
The Elyria ParkerStore will offer customers:
Custom hydraulic and pneumatic hose assemblies while they wait
Steel and brass fittings, adapters, pneumatic and hydraulic quick couplings, and other industrial components
Filters, regulators, and lubricators
Hose assemblies tagged with PTS labels for easy identification of the components that make up the assembly
Equipment rental
24-hour emergency service
"There is already some knowledge of ParkerStores in the area because of our Brook Park location. However, being a 30-minute drive, it was often a last resort for customers around Elyria," said Triad retail sales manager Matt Snyder. "Now that we're opening in Elyria, we look forward to serving customers, earning their business and becoming the first option for their hydraulic and pneumatic needs."
The Elyria ParkerStore will be located at 135 Olive Street, Elyria, OH 44035, with a target opening date of Aug. 1. For a full list of Triad's 16 ParkerStore locations, click here.