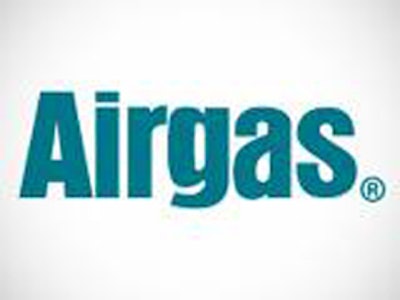 RADNOR, PA
 —
Airgas
 – No. 8 on 
Industrial Distribution
's 
2014 Big 50 List
 – has announced that Joseph Sullivan has been named President - Airgas Specialty Products, effective immediately. Sullivan will lead all aspects of the Airgas Specialty Products business and will report to Martin Wehner, Vice President of Process Gases & Chemicals.
"Joe brings to Airgas a wealth of industry expertise and leadership experience," said Wehner. "He will be a tremendous asset to our growing specialty products business and an excellent addition to our leadership team."
Airgas Specialty Products, a business of Airgas, Inc., is a supplier of industrial ammonia and ammonia equipment for water and heat treatment, chemical processing, and refrigeration applications.
Sullivan joins Airgas from The Linde Group where he spent the past 20 years in roles of increasing responsibility throughout the organization, including in sales, finance, marketing, and operations functions. Most recently, he served as Head of Supply Chain for the company's eastern region, leading a field operations team of approximately 350 employees in servicing Linde's bulk, on-site and pipeline customers throughout the northeastern U.S. He began his career as an engineer for United Technologies Corporation.
Airgas has also announced that Nicole Kahny has been named Senior Vice President - Human Resources, reporting to President and Chief Executive Officer Michael Molinini. Kahny joins the company's Management Committee and succeeds Pamela Claypool, who was recently named Division President - North Division.
Kahny previously served as the Company's Vice President - Talent Management, responsible for key programs influencing the employment experience at Airgas, including talent acquisition and onboarding, performance management and retention, training and development, succession planning, and diversity and inclusion. She currently serves on the Company's Sustainability Committee and as Chair of the Diversity Management Council.
"Airgas continues to focus on talent management as an integral component of our growth strategy," Molinini said. "Since joining Airgas in early 2014, Nicole has proven to be a key influencer and adept leader in the organization and has successfully developed Airgas' human resources and talent management programs to align with and support the evolution of our business. She is uniquely qualified to lead our human resources strategy going forward and a strong addition to the Airgas senior management team."
Prior to joining Airgas, Kahny served as Vice President of Global Talent, Leadership & Organizational Development for Viacom. She has more than 20 years of experience in the human resources field, serving in various cross-functional and cross-industry roles for companies including Nationwide, Lockheed Martin, and Pfizer. Kahny holds undergraduate degrees in business management and instructional design and her master's work at the University of Pennsylvania was focused on organizational development.