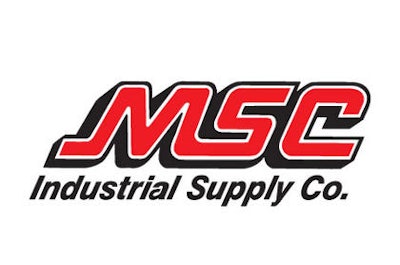 MSC Industrial, No. 14 on Industrial Distribution's 2014 Big 50 list, has announced the promotion of several key executives.
Jim Drohan has assumed the leadership role at Class C Solutions Group (CCSG). Drohan has served as the company's vice president of business development for the past two years.
"He brings with him a wealth of management experiences with several large industrial companies," said Erik Gershwind, president and CEO of MSC during a conference call with financial analysts. Drohan replaces Ray Rutledge.
Gershwind also said that four internal company leaders were being promoted to senior vice presidents. They are: Steve Baruch, who leads Strategy and Marketing; Chris Davanzo, controller and a key leader within finance; Greg Polli, who runs Product Management; and Dave Wright, who leads MSC's field sales force.
"These are four individuals who have continued to deliver strong results, and demonstrated company leadership over many years," he said.
The company had previously announced that Rustom Jilla has been named executive vice president and chief financial officer effective July 20. Jilla succeeds Jeff Kaczka, who is retiring.