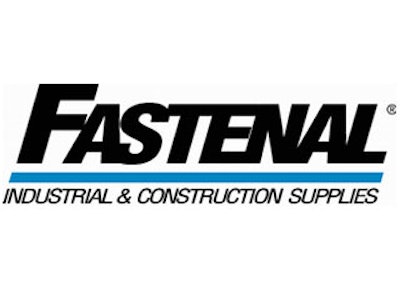 According to a form filed Monday by Fastenal to the Securities and Exchanges Commission, former Fastenal CEO Will Oberton will return to the company less than seven months after resigning from his post last December.
The form states that Leland Hein and Oberton have agreed that Hein, 54, will step down into the role of COO, while Oberton re-assumes his old role of President and CEO. Both changes are effective as of July 20.
Fastenal says Hein will continue as a company director and oversee operations and sales, while Oberton will oversee financial, information technology, and human resources.
Under Hein, Fastenal's 2015 Q1 sales rose 8.8 percent year-over-year and profit grew 14.0 percent. The company's Q2 earnings – shared July 14 – were strong as well with a 5.0 percent YOY sales growth and 7.5 percent profit growth.
Fastenal was No. 12 on Industrial Distribution's 2014 Big 50 List.
​Oberton, 57, served as the Fastenal's CEO from December 2002 to December 2014, and as president from July 2001 to July 2012, when he relinquished that position. Mr. Oberton has also served as one of the company's directors since 1999 and as chairman of the board of the company since April 2014.
Free Whitepaper: Turn Buyer Expectations into your Competitive Advantage