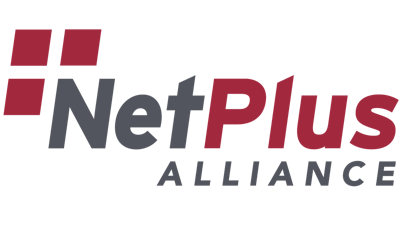 Industrial distributors come in all shapes and sizes, and any observer of the industry will tell you that bigger does not always mean better.
Smaller outfits often have the ability to carve a unique path based on nimble and effective business operations — and many times, they don't do it on their own.
In the most recent Industrial Distribution Survey of Distributor Operations, 41% of respondents told us they were members of a buying group, and 9% said they were members of a coop — figures that speak to the robust offerings available in this sector. These groups, which exist to enhance the purchasing power, relationship-building and marketing efforts of independents, have become indispensable to their strategies as they compete with bigger outfits with more resources.
With multiple strong buying groups and coops representing top companies in this market segment, there's a lot of knowledge to be gained from tapping into their observations.
We chatted with several group leaders to learn more about what they're seeing in today's industrial distributor sector. We wrap up this year's discussions with Jennifer Murphy, president and CEO of NetPlus Alliance.
Industrial Distribution: Tell us about the biggest goals your members have right now and how your group is assisting them in achieving those goals.
Jennifer Murphy: In our second-quarter 2023 Industry Outlook survey, our distributor members told us that finding new business and keeping existing business were their top two goals, respectively, for the rest of 2023. Growing profit margins came in third. Recruiting new team members and building strategic supplier partnerships rounded out the top five.
We offer several ongoing initiatives to support our members in these critical areas, including our Growth Plus distributor-supplier sales planning program to support intentional growth. Growth Plus had 23% more active sales plans in 2022, with distributors growing sales at an average rate of 52% within those plans.
Training is also a priority for our members. NetPlus has hosted five onsite supplier training events in 2023 and two multi-supplier trainings with a combined total of 22 participating suppliers, providing hands-on product training for its members. Virtual hands-on trainings have engaged 150 members in 2023. We offer the NetPlus Academy, powered by BlueVolt, for online education and employee development.
In addition, our new Financial Benchmarking Survey will help our members position their companies to make data-driven decisions that will shape their future.
The Financial Benchmarking Survey will confidentially collect essential financial data from participating companies. We have entrusted CoMetrics, a respected data analysis company, with the responsibility of processing and protecting this vital data.
Participating offers invaluable opportunities for growth for our distributor members. By comparing companies' financial performance with industry peers', our members gain objective perspective on where they stand in terms of outside spend, profitability and other key performance indicators.
This insight will highlight areas of improvement and enable a targeted approach to refining operations. It will also uncover opportunities for conversion and consolidation to improve their rebates — which goes straight to their bottom lines.
ID: What is the most critical resource you believe distributors need to be utilizing for success amid challenging business conditions?
JM: Forecasting the rest of 2023 will be a challenge due to ongoing recession and economic concerns. The upcoming election also adds to the uncertainty; however, our members are forward-looking and focused on continuous improvement in their companies.
NetPlus distributor members remained optimistic about 2023 revenue in our latest survey, despite talent challenges and lingering inventory obstacles. Eighty-eight percent of NetPlus distributors think their business will grow by more than 3% this year.
Talent has been a big challenge for our members this year, as it has for many companies. Our distributors said finding new team members is a priority, followed closely by the development of future leaders, training new and existing team members, and nurturing a strong culture.
We believe distributors also need to allocate resources to technology to improve efficiencies and drive new sales opportunities. They need to prioritize their supplier relationships, as well, which have become critical in the past couple of years of supply chain uncertainty.
To help our members build resilience, NetPlus is investing in key initiatives that include:
Expanded training opportunities for employee development of general business skills on the NetPlus Academy, powered by BlueVolt.
The Category Expansion Committee, a member-driven group that provides the development team with feedback on suppliers and product categories.
Supplier Spend Analysis that will uncover opportunities for conversions and consolidation to in-network vendors resulting in a bigger rebate check for distributor members.
Financial benchmarking for greater visibility into performance against peers in the group and the industry at large.
ID: What do you expect for 2024 and how should distributors prepare?
JM: While it's early to predict 2024, we seem to be getting mixed signals. Some important indicators are down, but others are more optimistic for next year. The mix of end-user business that our distributors cover continues to be strong, and we anticipate that 2024 will see modest growth for those that continue to stay aggressive and focused on growth.
See all interviews from our "Buying Group Roundtable" in the July-August issue of Industrial Distribution.