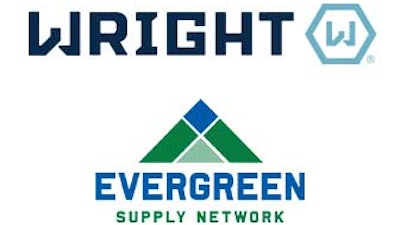 BARBETON, Ohio – Wright announced that it has joined the Evergreen Supply Network of more than 100 leading suppliers of industrial tools and equipment.
Evergreen recognizes leaders in their fields who provide the highest quality industrial products available. Working together, Evergreen distributor members and preferred suppliers provide a broad range of high-quality construction and industrial tools, equipment and service.
"We are very excited about teaming up with Evergreen," said Wright President and co-owner Tom Futey. "With Wright being a top-tier U.S.A. manufacturer of professional hand tools, we believe this partnership is a great match for both of our organizations. We look forward to future success in working with the members of the Evergreen team."
Established in 1927, Wright has always been a privately owned company, as well as a leading innovator in tool design. Wright's core product categories include wrenches, sockets, ratchets and attachments. From those categories, it sells more than 4,000 SKUs, including the industry's largest offering of impact sockets.