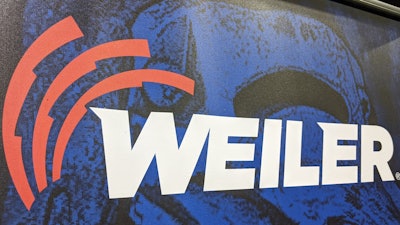 Andy Szal/Industrial Distribution
CRESCO, Pa. — Weiler Abrasives, a leading provider of abrasives, power brushes and maintenance products for surface conditioning, announced that Lynn Rich has been appointed as the new vice president of global human resources and a member of Weiler Abrasives' executive committee.
In this role, Rich will be responsible for developing, aligning and implementing the company's HR strategy to enable growth and transformation plans. As the leader of Weiler's global HR group, she will work closely with Weiler co-workers in various functions and regions around the world to ensure the competitiveness and progression of the company's talent pool to meet future ambitions.
Rich will report to Weiler Abrasives CEO A.J. Roshan.
"Lynn brings a strong cross-functional, international and strategic planning background in human resources and sales," Roshan said. "She has been an independent director of our board since February 2022. As she steps down from the board, we are glad to leverage her talent in this new leadership capacity."
Most recently, Rich was director of sales strategy and planning at Vertiv. Prior to that, she partnered with Vertiv's chief human resources officer as the HR chief of staff in leading their HR function. She also led Sutphen Corporation's international sales as the international business development manager.
Rich has an MBA from Fisher College of Business, as well as bachelor's degrees in marketing and Spanish from Ohio State University.