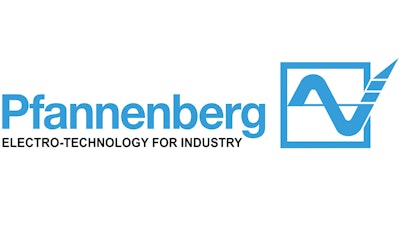 LANCASTER, N.Y. — Pfannenberg Inc., a leading global manufacturer of thermal management and signaling technologies, announced that Barbara Ross has been appointed as its new director of channel and representatives.
In her new role, Ross will focus on strategically aligning with Pfannenberg's independent representative partners, along with robust channel development.
"All of us at Pfannenberg are thrilled to welcome Barbara to the team," said President Earl Rogalski. "Her dynamic leadership and impressive decades-long track record make her the ideal person to help drive Pfannenberg towards sustained growth."
Prior to this role, Ross held several key leadership roles equipping her with over three decades of sales, representative, and distribution leadership experience.
Beyond her daily work, Ross is a dedicated volunteer for the Power Transmission Distributors Association and PTDA Foundation. previously serving as the president of the PTDA Foundation board of trustees. Additionally, Ross is a volunteer for the Power-Motion Technology Representatives Association. Presently, Ross serves on the PTDA Foundation board of trustees and PTRA board of directors, among other committees for the organizations.
Ross' exceptional leadership ability comes through in every organization she joins. This unwavering commitment has earned her prestigious recognition, including the PTDA Warren Pike Award for lifetime achievement in the power transmission/motion control industry and the PTDA Foundation Wendy B. McDonald Woman of the Year Award.
"Barbara is joining Pfannenberg at an exciting time of our growth trajectory," said Rogalski. "Her reputable leadership will be an indisputable value add to our community of trusted advisors, further fueling the speed at which we are able to innovate and engage our customer base."