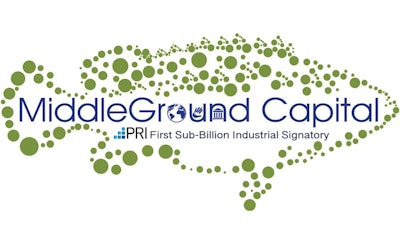 MiddleGround Capital
LEXINGTON, Ky. — MiddleGround Capital, a private equity firm that makes control investments in lower middle market industrial B2B and specialty distribution companies in North America and Europe, announced that Christopher Speight has joined Middleground as a partner.
Speight will be based at the firm's Lexington headquarters and initially will assume responsibility for fund accounting and management company accounting functions. Previously, these departments reported to MiddleGround's managing partner, John Stewart.
"Chris is an excellent addition to our team, and we are thrilled to have him join us," said Stewart. "Chris has a background in investment banking and understands the complex needs of the private equity industry. In addition, Chris was the CFO for a large business and has successfully built out finance teams and processes. His experience is necessary as we are scaling our platform."
Previously, Speight served as chief financial officer of Alltech, a leading global animal nutrition company with 6,000 employees and operations in 85 countries. During his time at Alltech, he headed the global corporate finance, treasury management and M&A functions, built out the company's finance organization and enhanced its access to capital markets. Throughout the course of his career, Speight has advised on dozens of M&A and capital-raising transactions. In addition to his primary work in agribusiness, he has also managed numerous transactions in the broader food and beverage and consumer spaces.
"I am excited to work with John and the impressive team at MiddleGround," said Speight. "MiddleGround's deep expertise in and focus on operations makes this an incredible opportunity for my background, and I am looking forward to expanding how we look at under-invested sectors of the market. Moreover, I believe very strongly in having a positive influence on global welfare and sustainability, which fits perfectly with the ethos of MiddleGround."
Speight brings a collective 15 years of investment banking experience having advised clients on M&A, capital structure and corporate finance at leading banks. Prior to Alltech, Speight led Deutsche Bank's global agribusiness investment banking coverage. His responsibilities spanned the food value chain, from agriculture origination to packaged food and beverage. He started his career at Merrill Lynch, spending 10 years in the consumer group. Born and raised in Iowa, Speight received his bachelor's degree in finance from the University of Iowa.