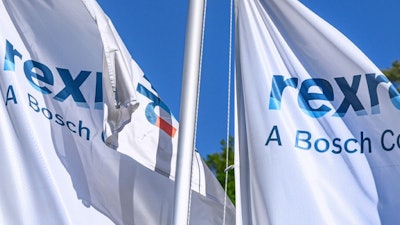 Bosch Rexroth
LOHR AM MAIN, German — Bosch Rexroth announced that Ronen Boneh has taken over as CEO of Elmo Motion Control, headquartered in Petah-Tikva, Israel, as of Sept. 1.
Boneh has been responsible for development and product management at Elmo since 2008. Haim Monhait, Elmo's former CEO, retired effective Aug. 31 after 35 years with the company; he will remain on board in an advisory capacity.
Boneh was co-founder and CEO of Control & Robotics Solutions Ltd. from 1994 to 2008, until it was acquired by Elmo. As part of his previous roles at Elmo Motion Control, he gained a deep understanding of customer applications and their technological needs, and has comprehensive knowledge of the market and products.
"Elmo Motion Control will continue its successful journey under the leadership of Ronen Boneh and advance innovations in drive and control technology. Customers can continue to rely on the company's high degree of innovative strength, which has been further enhanced since the end of 2022 by its affiliation with Bosch Rexroth," said Thomas Fechner, member of the Bosch Rexroth Board of Management and responsible for the factory automation business.
Elmo Motion Control has strengthened the factory automation business of Bosch Rexroth since November 2022. The product portfolio enables decentralized drive solutions for the fields of semiconductors, electronics manufacturing and industry, robotics, medical technology, automated guided vehicles (AGV), automatic warehousing and the packaging and food industries. The electric high-end servo drives and controls complement the Rexroth product portfolio around ctrlX AUTOMATION.