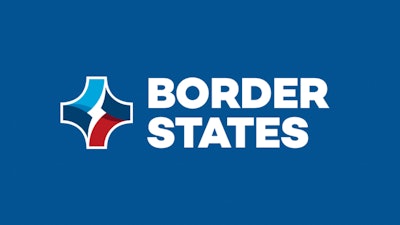 Border States
FARGO, N.D. — Border States has announced two important changes to the company's leadership.
Jason Seger, president, will become president and CEO on April 1, 2024. As planned, David White, CEO of Border States, will retire on March 31, 2024.
"While there is much to accomplish before I go, I am excited to announce that our board of directors has selected Jason Seger to succeed me as CEO of Border States," said White. "As president, Jason has been instrumental in the development and execution of our strategic vision. He's gained considerable industry experience and knowledge over an impressive 24-year career at Border States and is perfectly suited to effectively lead this great employee-owned company. I'm excited about the future of Border States and the many emerging opportunities in the distribution space and look forward to working alongside Jason during this transition."
Seger began leading field operations for Border States in 2018 as executive VP, regions. He was named president on April 1, 2020, and his role has grown substantially since, including the added responsibility for managing sales and marketing and supply chain. He also serves on the company's board of directors. Seger joined Border States as an intern in 1999.
"To lead the best team in the industry is exciting — I'm very honored to have this opportunity to serve the employee-owners at Border States as CEO," said Seger. "I'm also humbled to be the next leader. I have watched, and learned from, each of the leaders of Border States since 1999. Each of them, and the leaders before them, had a passion for customer service that helped us grow and improve. On this foundation, and with the help of all employee-owners, we'll continue to build a company and culture that is second to none."
Border States has a long history of thoughtful succession planning for business continuity and company stability. This transition will follow the plan used for White's transition to CEO in 2020. Seger's family will relocate to Fargo in 2024 as he assumes the president and CEO role.
Former CEO Miller steps down from the board of directors
On Dec. 20, North Dakota Gov. Doug Burgum announced he had appointed his chief operating officer, Tammy Miller, former Border States CEO and current board chair, to succeed Brent Sanford as lieutenant governor of North Dakota. Sanford resigned, citing a desire to return to the private sector and focus on his family and career.
On Jan. 1, 2023, Miller stepped down as Border States board chair. On Jan. 2, Miller was sworn in as North Dakota's 39th lieutenant governor.
"In accepting Tammy's resignation, I thanked her on behalf of all employee-owners, past, present and future," said White. "We are forever grateful for her amazing leadership and vision. She has selflessly given so much to the company, guiding the organization through several challenges while driving tremendous growth, amazing results and immense value for employee-owners and their families. Additionally, she has given so much to our industry — Tammy's legacy speaks for itself."
On Jan. 26, 2023, the Border States board of directors selected White as their next board chair.