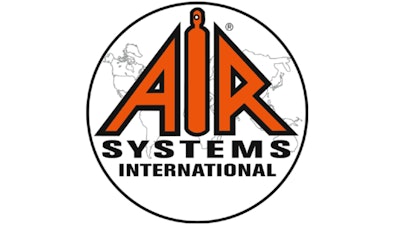 CHESAPEAKE, Va. – Air Systems International announced several team member changes, including the promotion of Mick Bowden to vice president, sales and marketing.
Bowden joined Air Systems in 2004 after starting his industrial sales career with Fastenal. In March 2008, Bowden was promoted to national sales manager.
Bowden is a fixture at trade shows — AIHce, ASSP, AMMP, FDIC and NSC, to name a few — and always eager to discuss customer applications and solutions. Bowden is also lead trainer and often in the field training distributors and factory representatives. He also visits customer work sites to diagnose issues related to confined space ventilation/respiratory protection, while offering off the shelf and custom solutions.
Bowden started his career in the U.S. Coast Guard prior to entering the safety industry. We congratulate Bowden on his promotion and wish him the best in his new position.
At the end of December, two long time employees departed the company:
Mike Fugere, international sales coordinator; international distributors can now use ASI@airsystems.com for international inquiries and support.
Lisa Hobbs, order entry administrator
We wish Mike and Lisa good luck on their new career paths.