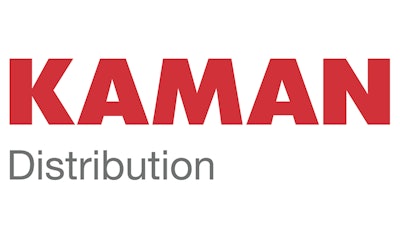 Bloomfield, CT-based Kaman Distribution Group (KDG) — No. 17 on Industrial Distribution's 2019 Big 50 List — announced Monday that Benjamin Mondics has been appointed as the company's chief executive officer, and that current CEO Al Lariviere Jr. will be stepping down.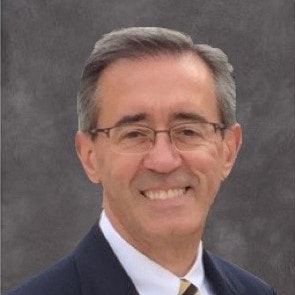 Mondics most recently served as president and CEO of ERIKS North America — a distributor of gasket, hose, sealing, flow control, power transmission, MRO products and industrial plastics that was No. 22 on ID's Big 50 List — and has 35 yrs of experience in the field of industrial distribution. Before that, he served as president of SKF Group subsidiary Kaydon Corporation after spending nearly 20 years with Applied Industrial Technologies (No. 10 on Big 50). While at Applied, Mondics served in a variety of successive leadership positions, including most recently as president and chief operating officer.
KDG is a distributor of bearings and power transmission, automation and fluid power products. It was privately acquired by Littlejohn & Co. earlier in 2019.
"Kaman Distribution Group is a leading industrial distribution platform, and I am excited to serve as its CEO," Mondics said in KDG's press release. "I was attracted to KDG's national footprint, excellent reputation in the market, full product offering and service capabilities, longstanding customer and supplier relationships, and talented workforce of over 2,000 associates. With Littlejohn's support, I am eager to accelerate KDG's growth, both organically and via acquisition, and execute on a variety of operational improvement opportunities available to the Company."
Tony Miranda, managing director of Littlejohn and a member of KDG's board of directors, said, "We are thrilled to have an executive of Ben's caliber join KDG. Ben's decades of experience across a variety of industrial distribution and manufacturing platforms is a wonderful asset, and will enable him to have an immediate and measurable impact on the business."
KDG had 2018 full-year sales of $1.14 billion. The company has approximately 2,200 employees across 220+ locations. Lariviere Jr. has been its president since November 2017. He began with Kaman Corp. in 2004 as vice president of finance for Kaman Aerospace.
"On behalf of the entire KDG organization, I would like to thank Al for his contributions to the company and the instrumental role he played in leading the separation of KDG from Kaman Corporation," Miranda added. "During Al's tenure, several strategic initiatives were initiated and implemented which has positioned KDG for future success. We wish him all the best in his future endeavors."