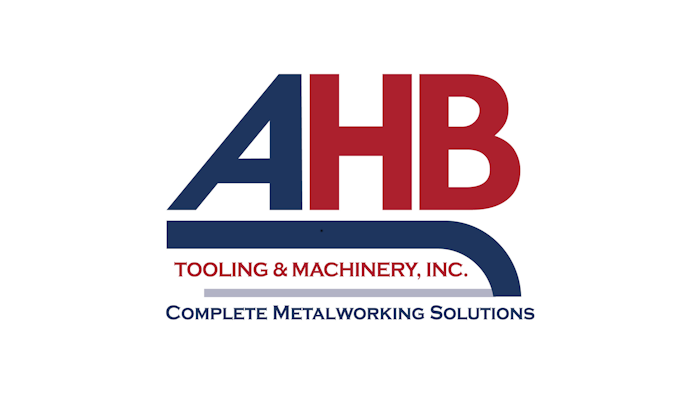 AHB Tooling & Machinery, Inc. announces two senior leadership team members have purchased the metalworking distributorship from previous owner Kevin Hess. Mike Gleason and Jon Hays are now co-owners of AHB, while Hess remains with the company as director of business development.
Gleason, who has been with the company for 20 years, and Hays, who has been with AHB for 17 years, says there are no other changes to the distributor's employee base.
"We anticipate an exceptionally smooth transition," says Gleason. "It is our expectation that our customers and employees will not experience any changes as a result of the change in ownership."
Both Hays and Gleason have worked their way up through the ranks at AHB and bring an exceptional level of experience and expertise to the ownership team. Hays, who has previously served AHB as vice president of sales and as a metalworking specialist, will continue to lead the sales team. Gleason, who was previously the company's controller and, most recently, vice president of operations, will continue to lead the operations team.
Gleason and Hays, both having been key leaders during the company's impressive nine-year stretch of double-digit growth, expect to continue that trend in 2019.
"We're poised to continue our growth trend," says Hays. "Both Mike and I want to thank Kevin for his vision and leadership for the last 20 years. We're excited he has agreed to stay on with AHB in a sales role, which should make the transition even smoother. As an organization, AHB understands the importance of being locally and family owned. Not only does this transaction ensure this tradition, it reinforces continuity of service. We're redoubling our commitment to customer satisfaction."
"In addition to driving our continued growth," says Gleason, "Jon and I will continue to operate the company as a faith-based organization that provides AHB employees with a stable career future. Our faith is a priority for us and we expect to practice it with how we lead AHB."
AHB has been recognized as a Michigan metalworking leader for nearly two decades by building strong customer relationships through exceptional service paired with top-notch metalworking expertise. AHB provides its customers with unparalleled technical knowledge, including the ability to apply tooling at the spindle and providing metal fabricating machinery solutions.
AHB offers a wide range of industrial goods including; abrasives, custom welded band saw blades, cutting tools (both round tools and indexable inserts), fluids, and air/water/oil filtration products. These products can be secured and maintained through various vending and integrated supply solutions. The company also sells metalworking machinery, including but not limited to band and cold saws, CNC press brakes and shears, iron workers, lasers, plasmas, tube benders, waterjets, CNC punches, rolls, and automated structural equipment.
AHB employs 50 individuals selling and supporting approximately $40 million in revenue. 
The company's goal has always been to reduce its customer's machining costs by recommending top-quality products at competitive prices that positively affect their customer's bottom line.  AHB is ISO certified to ensure our employees are well trained and efficient in providing cost-savings solutions. The company's three current locations in Roseville, Saginaw, and Jackson give AHB an ideal base from which to operate now, with possible expansions in the future. 
AHB recently implemented a comprehensive e-commerce website, providing 24/7 quoting, ordering and stock check capabilities to enhance the customer experience.