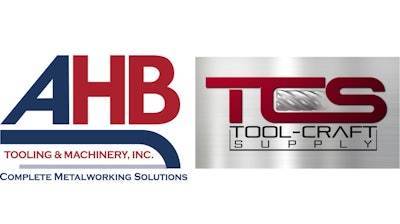 Distributor AHB Tooling & Machinery announced Monday that it has acquired Tool-Craft Supply, effective Dec. 2. Financial terms were not disclosed.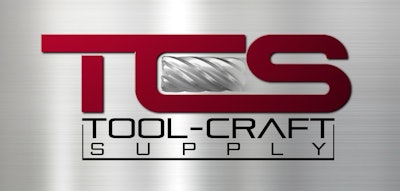 Roseville, MI-based Tool-Craft Supply had previously been a part of Sterling Heights, MI-based Tool-Craft Industries, which will continue to operate as an independent entity under the leadership of president Chet Wilson.
AHB said that with the acquisition, AHB customers now have access to the custom cutting tools for which Tool-Craft has become known. Additionally, Tool-Craft offers full special cutting tools with limited lead times, enabling increased productivity and cost-savings
"This is a great addition to AHB's portfolio," AHB president Mike Gleason said. "With Tool-Craft, we not only add the ability to offer full special custom cutting tools to our customers, we deepen our relationship with many of our important suppliers."
"With AHB, we not only offer a more robust offering of consumables, we also sell machinery," AHB vice president Jon Hays added. "Tool-Craft customers will enjoy access to a substantially broader offering and unparalleled metalworking expertise."
Gleason added that Tool-Craft customers will have the added benefit of saving time and money by dealing with fewer suppliers. AHB also offers full-service web ordering, stock checks and research capabilities that it said matcesh the offerings of the larger catalog companies. Check out Tool-Craft Supply's line card here.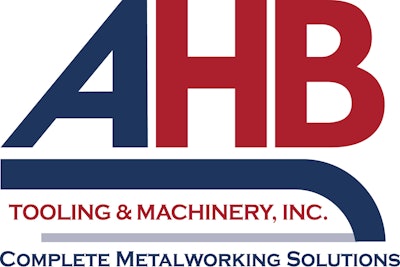 Founded in 1995, AHB Tooling & Machinery — also based in Roseville, MI — has additional Michigan locations in Saginaw and Jackson. AHB metalworking machinery includes — but is not limited to — band and cold saws, CNC press brakes and shears, iron workers, lasers, plasmas, tube bending, waterjets, CNC punches, rolls, automated structural equipment, water/oil/air filtration units, chillers and machine consumables (saw blades, tooling, etc.). AHB metalworking suppliers include Amada, Costa, Ebbco, Ermak, Euromac, Ficep, Flow Waterjet, Haeger, HYDMECH,  Scotchman, Sugino and WDM.
AHB also offers a wide range of industrial goods that include; abrasives, custom welded band saw blades, cutting tools (both round tools and indexable inserts), fluids, measurement equipment, tool/work holding and waterjet replacement parts. AHB notes these products can be secured and maintained through various vending and integrated supply solutions. 
As of early 2019, AHB said it had approximately 50 employs and $40 million in annual revenue.