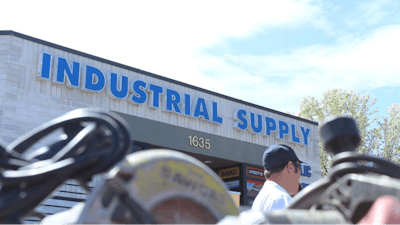 Industrial Supply Company
Industrial Supply Company's CEO Chris Bateman announced in late January that the Board of Directors named Jessica Yurgaitis as President of the 106-year-old, Utah-based business. Previously the Senior Vice President of Marketing and Product Management, Yurgaitis is the company's first woman to take on this leadership role. Yurgaitis' appointment continues the company's legacy as a family-run business. She is the great-granddaughter of Industrial Supply's founder, Rudy Orlob, and is part of the fourth generation of company leadership. Industrial Distribution recently sat down with Yurgaitis to discuss her new role, as well as her goals for the company moving forward.
Industrial Distribution: Congratulations on the exciting news. You've handled a lot of different roles within your company. Let's talk a little bit about your background coming up through the ranks. Sounds like you wound up kind of doing every job.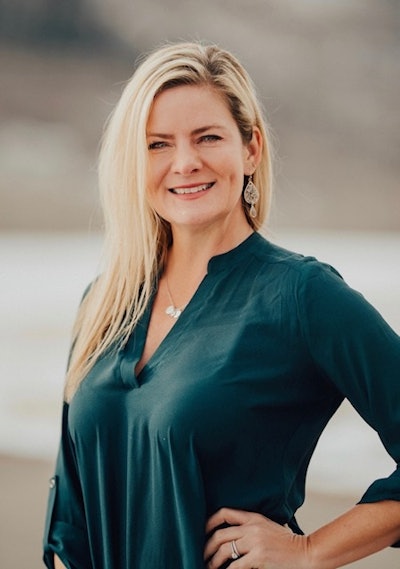 Jessica Yurgaitis: With a lot of family businesses, kids end up working there. So I did that in college. I worked in the warehouse and in our will-call department. At the time I didn't think I would end up there for my career; it was just part-time work to get me through school. And when I graduated, I was contemplating going back to get a master's in education, and I was coerced by my dad to take a full-time job just to learn more about the business and to earn money for a master's program. I ended up taking a buyer's assistant job and started to learn about our relationships with our suppliers and how their programs impact our bottom line and the products that we buy. I really got to know the business that way, which I think is a little bit unique. A lot of people come in on the commercial side and sell and learn about the business that way.
READ MORE: Yurgaitis Appointed as 1st Woman President of 106-Year-Old Industrial Supply Company - Jan. 25
Then there was an opportunity for me to go out to the warehouse and run our receiving department… afterwards, I went to the front counter and learned how to sell a little bit, and I managed that team, and then I ended up inheriting the marketing and advertising portion of our business. After that, I had an opportunity to take our vice president of sales role. And so for four or five years, I ran our outside sales team and I was out making calls, seeing customers and branches and really getting to know that side of our business.

But this current opportunity is something that our family's been talking about for quite some time. And I wasn't really sure I wanted to do it. There's been a lot of soul searching for me and my husband too. But we decided that this is what we wanted to do for our family, and that it made the most sense for our business, given that, culturally, I'm the right fit - for right now - for our business. I have a lot to learn, but I feel like there's a great team around me and I wouldn't do it if I felt like I didn't have a support system.
ID: Let's talk a little bit about that team and that support structure. Your company, and your family, are legacy stakeholders in the industry. Can you talk about how this longstanding presence actually provides a really solid advantage for you guys as you move forward?
JY: I think it's really critical. We know our customers, we know the markets that we serve very well. We like to say that we have helped Utah grow and build. We do a lot of business in the construction market, and we've been involved in all the big commercial projects in our state for a hundred years. We have a purchase order from a customer from 1915, and they're one of our largest customers still today. It's really awesome. We've been deeply involved with the same customers in different verticals for forever.
READ MORE: Industrial Supply Company Makes EVP Promotion - Feb. 2
So the legacy and the brand in our market is well known. I think it's been a generational brand, not just for our family, but for the Intermountain West. We're lucky for that, because the brand is synonymous with all the things that we want it to be. Nobody stays in the same trade or market or vertical. If they move to a different company, they're taking us into different businesses, which has been great. And that happens all the time.

ID: Do you see the pace of change accelerating in distribution in the last few years?
JY: Absolutely. Our business really started, in today's terms, as a manufacturer's rep agency. My great-grandfather was basically out sourcing product, but he didn't have a warehouse and he wasn't stocking anything. Over time, as he acquired customers, he put in a warehouse and started to carry inventory. But it's just not about that anymore. We can have millions of dollars on our shelves, but so does everybody else. And so we've really morphed into more of a services business. And that's been, during the course of my career, where we started into the vending and VMI and onsite services.

And that's really what we're about now: how we can help the customer in their location, doing things that they don't have to do anymore. And it takes it away from a piece-price game and where you can get it cheaper. It's really about how we can continue to be on top of new developments and customer onsite services – asking our customers what they need and creating programs that are unique to each of them. I think that's a differentiator for us. Every customer needs something different and we find a way to make that happen.

ID: Do you see the role of women in the industry changing?
JY: I think it's changed a lot and it's great change. I welcome (the question) because I think it's hard to be a woman and to have a seat at the table and for us to earn the trust of our male counterparts that we deserve to be there. And I don't like to use it as a crutch. I guess that's why the question is hard. But it is a conversation because there aren't very many women in the industry and I am the first president of our company and it wasn't an easy road for me. Even with the family business, there was some convincing to do.
READ MORE: ID Goes In-Depth With Industrial Supply Co. - Aug. 6, 2020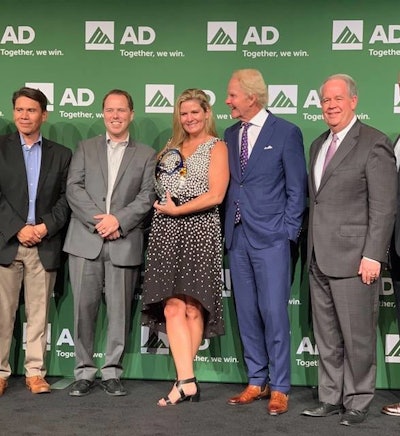 I know that I was capable and I was dedicated and that's the difficulty, I think, being a working mom. In many cases, if a child's sick, I have to stay home. (It's about maintaining) that whole work-life balance that we all struggle to do, and it doesn't matter what industry we're in. It is a big deal for our industry because there are very few of us, especially who make it to this seat in a company. I can count them on one hand and I know all of them. There are a lot of women who don't want the pressure, but they're also not given the opportunity.
I've just been so thankful with the outpouring of support from the industry. It's a wonderful industry and I stayed in it because of the people. Jobs are a dime a dozen jobs out there, but the people that I've met -- that's the reason I stay and I'm so grateful.
ID: So let's talk about some of your key goals as you embark on this new role. Is there anything that you're super excited about exploring for the business?

JY: We're a very conservative company and always have been. That's one of the reasons we've been so successful. I don't want to take too many risks, but I want to grow the business and we're going to have to be creative in how we do that. There's adjacent product categories we'd like to invest in and adjacent customer markets we'd like to invest in, there are opportunities to expand geographically where our customers already are… so we're not going to do any of this overnight, but certainly in a strategic plan, we've got some of those items on the (docket) and our team is really excited about it too.
I've got to be really careful because I don't want too much too quickly; I've got a brand to protect. We're a very successful business. I don't want to risk that for our stakeholders and our family. And there's a lot of work we'll need to do before we start making some decisions. We've only done one acquisition in our 105 years and that was in 2017. And that was really fun. Our team learned a lot through doing the acquisition. And so those types of things I'd say would be on the table for us as we start this new journey together.