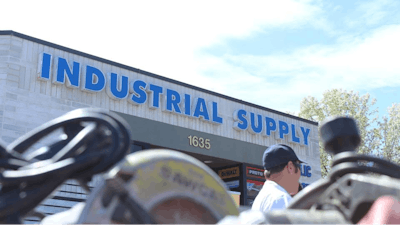 Industrial Supply Co.
In late January of this year, Industrial Supply Company Inc. promoted three of its senior executives as part of the distributor's future planning. Two months later, that trio was neck-deep in navigating a global pandemic that stressed the company's supply chains to the max.
But while COVID-19 has been largely unprecedented in scale, Industrial Supply overcame plenty of adversity in its 104 years of operation in the Mountain West region. This time, along with an economic recession, the great challenge for many industrial suppliers was inventory management in a time of specialized demand.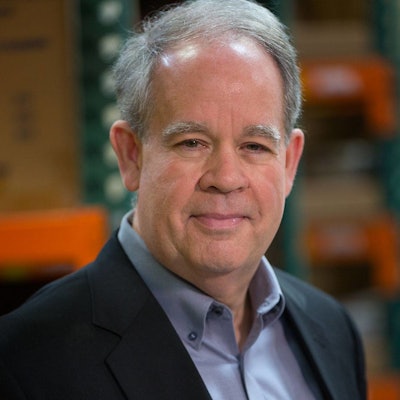 "I think we even surprised ourselves at how quickly we were able to adjust and adapt to the demands of the pandemic," chief executive officer Chris Bateman told Industrial Distribution in June. "Our team moved quickly into problem-solving mode because we knew we needed to support our customers. Our inventory position and the amazing teamwork and ingenuity of our team kept our doors open and the supply chain flowing."
One of those newly-promoted executives was Jessica Yurgaitis, the company's senior vice president of marketing and product management. Industrial Supply's history is in her blood, quite literally. She's the granddaughter of company founder Rudolph "Rudy" Orlob and has been with the company for more than 21 years. Since the pandemic ramped up globally in February and then throughout the US, she and the Industrial Supply team have been tasked doing whatever it takes to keep serving customers amid rampant demand for personnel protective equipment.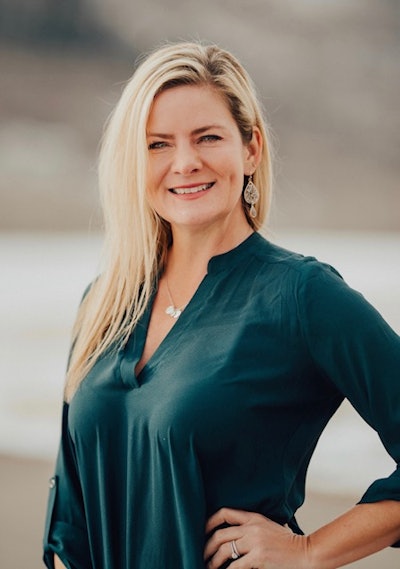 "We've always prided ourselves in having ample inventory and being able to provide product same-day to our customers," said Yurgaitis, who was featured on ID's 2009 March/April magazine cover for a spotlight feature on young industry leaders. "With much of the supply being sent to healthcare and medical for the right reasons, we were left without product to sell to the industrial space and it caused some disruption, to say the least."
That dilemma forced Industrial Supply to buy PPE from new and unknown suppliers, pay premiums for normal items and even import products on their own just to supply inventory at the company's normal place.
"We were and still are careful to use our inventory for our current customers and not get caught up in selling to everybody just for monthly or quarterly results," Yurgaitis said, adding that the worst result would be for a distributor like Industrial Supply to abandon its current customers to chase new business. "We needed to remember the long game and that we eventually will be through the pandemic and need to be remembered for taking care of our customers when the supply chain was impacted."
Tech-Friendly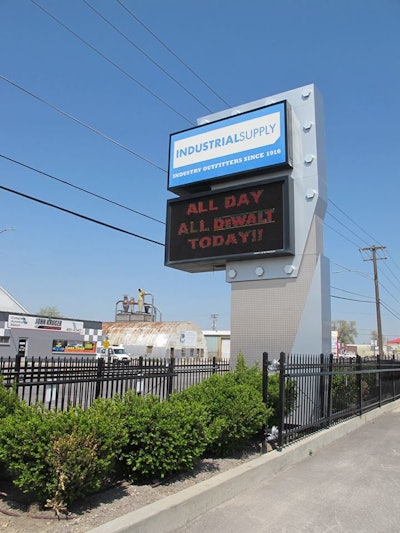 While Industrial Supply's roots may date back to World War I, this family-run MROP products distributor is hardly set in its ways when it comes to embracing technology.
In 2015, Industrial Supply launched Directools.com, a simplified and streamlined e-commerce solution, and relaunched its company website in 2017. Meanwhile, the company's integrated supply services of bin stocking, smart vending solutions, wireless barcoding and strategic sourcing keep the company on the digital front line.
"Our company has always sought to balance our pride about our longevity in the market with a strong motivation to be our customer's first choice as a supplier," Bateman said. "We have never relied on our longevity, but instead chose the path of continuous improvement. We like to think that we have always been innovation- and technology-friendly when it came to helping our customers."
Bateman said Directools.com was originally based on a point-of-use supply service Industrial Supply had developed for a key customer. It started out in paper form, with the goal of decentralizing materials and making supplies more widely available. Eventually, the company digitized that program and built the e-commerce website from there. Coinciding with that, Industrial Supply recently invested more than $1 million in a new ERP system.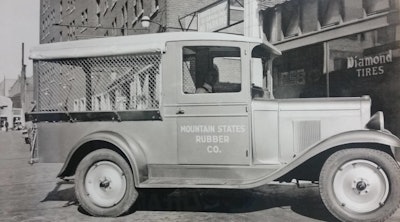 "Whether it is vending, technology-enhanced, VMI or a website, it doesn't really matter to us. We consider all of those things e-commerce enabled tools," Bateman said. "What does matter to us is using the best and most effective tools in deploying a customized supply chain solution for each individual customer."
In 2019, Industrial Supply invested more than $750,000 in installing more than 80 industrial vending machines and conducted more than 1.2 million vending transactions. As of July, about 60 percent of the company's business comes via some form of technology or e-commerce.
But there's another website detail that sets Industrial Supply apart in the market. While many industrial distributors include short biographies and contact information for top executives and sales managers, Industrial Supply includes headshots, bios and email contact for every member of its sales staff, from the front counter to inside/outside sales to its vendor managed inventory sales.
"The message really is that we are approachable and very active in our business," Yurgaitis said. "We pride ourselves on being nimble, flexible and easy to reach when customers need immediate answers. The bios humanize our sales team. We are not just a call center. We are friends to our customers and we want them to know that we are hardworking people like they are."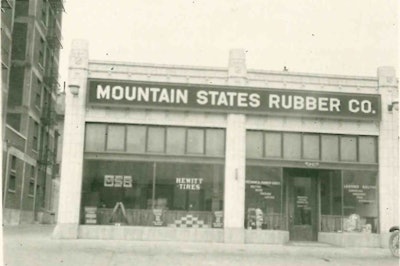 What Else is New?
Industrial Supply's most recent acquisition was the November 2018 purchase of Paxton Production Tools, a 64-year-old distributor of cutting tool products also based in Salt Lake City. Four months later, Paxton moved its operations to Industrial Supply's location. It was a win-win, as Industrial Supply was looking to expand its metalworking offering, and Paxton was looking to sell.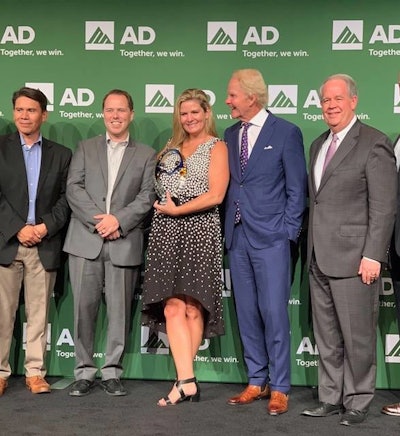 "Industrial Supply was their first choice for a new owner," Bateman said. "It was a very natural thing for us to bring the many-year legacy of Paxton commitment to customer service into the Industrial Supply family."
Earlier this year, the company renewed its ISO 9100 and ISO 9120b Certifications for its Salt Lake City branch, re-validating the company's dedication to product quality, service and safety as a distributor to the aerospace industry.
And then there's the pandemic. Like other industrial distributors, Industrial Supply has suddenly been tasked with being a key supplier of PPE to the health care, medical and government markets, on top of keeping the company's own staff safe while serving its traditional customer base. Bateman said the pandemic has been quite a learning period for his staff, who have had to re-think how they communicate with customers. He emphasized the importance of the company's delivery, VMI and vending teams — the only ones allowed to be in typical face-to-face contact with customers.
"I expect that we will make a number of important changes in the way we "sell" and communicate based on our experience with the pandemic," Bateman said. "This time has helped us better understand the value of our entire team and that we succeed best when we work together."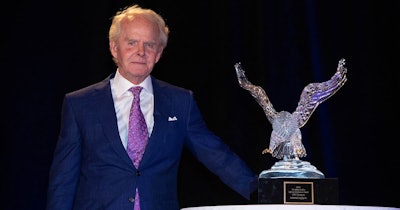 Mountain West Representation
When one thinks of industrial manufacturing, the regions of the United States that are typically top-of-mind are the Rust Belt of the Midwest, the mid-Atlantic, Southern Appalachia and Pacific Coast. The Intermountain West region of Utah, Wyoming and Nevada certainly isn't thought of as a manufacturing hotbed, but Industrial Supply has serviced it successfully for more than a century.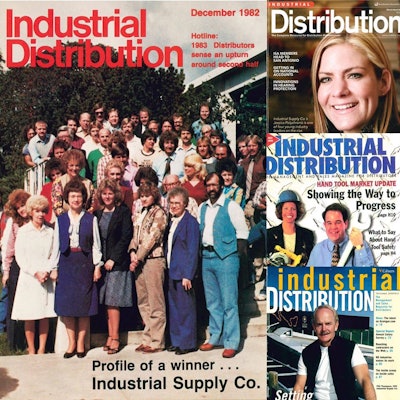 The Salt Lake City, UT-based distributor of MROP products and services provider is one of the industrial supply sector's most-respected distributors. Now with seven locations — three each in Utah and Nevada and two in Wyoming — and serviced by 190 employees, the company has earned major accolades over the past decade. Industrial Supply board chairman and 50-year company veteran Phil Thompson received Industrial Supply Association's John J. Buckley Lifetime Achievement Award in 2018, while other awards include AD's Legacy of Leadership Award in 2017; AD's 2014 Affiliate of the Year for Marketing Excellence. It also picked up a Utah Business Diversity Award in 2017.
Industrial Supply was honored as one of five companies on ID's 2013 Watch List. Going back further, ID named Industrial Supply its "Distributor of the Century" in 2000, and the company graced the cover of ID's magazine several times prior to that.
So, what's it like serving a region often overlooked on the greater manufacturing landscape?
"The Mountain West is for sure on the map now, while we may have flown under the radar for many decades," Yurgaitis said. "The territory was hard to reach by suppliers and companies were slow to set up shop. Now it's a booming metropolis in many ways, with some rural areas full of industry and natural resources. We were lucky for many years without every competitor under the sun in our backyard, but they are all here now and we just need to outwork them and do what we've always set forward to do, which is to take better care of our customers than they can."